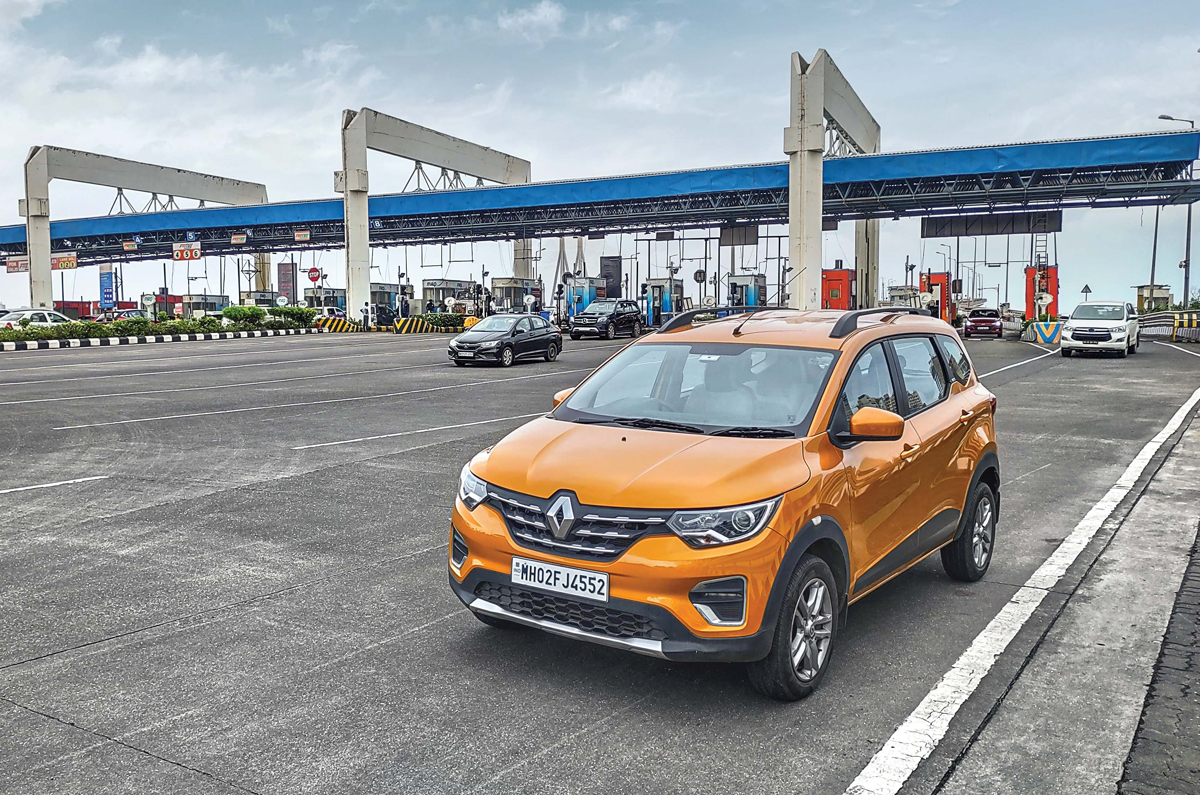 The Triber AMT is arguably the busiest long-termer in our fleet right now.
Our Metal Mustard Triber AMT is currently the only MPV in the fleet, which means, besides from playing the role of a regular commuter in the city, it is also doing a lot of other duties. As mentioned in my last report (August 2021), the Triber was having a relaxed time up until a few months ago when office was partially opened. However, in October, things started opening up in full swing, which meant more shoots and outdoor sorties lined up for our teammates. This is when the Triber made a comeback as a second support vehicle for our crew, complementing our Lodgy.
Seats look thin, but are comfortable for long drives.
The odometer stands at 20,200km, with the Renault working as a support vehicle to our countless intercity trips in the last four months and also being a dependable crew ride for recent major events like the Autocar Turtle Wax Modern Classic car rally and the annual Mercedes-Benz Classic Car rally. I recently had the Triber for a couple of weekends when I had relatives over from the US. The Triber swallowed up their entire luggage (with the third row down), surprising the visitors with its cargo-hauling capacity in such a compact footprint.
Decent-sounding system is helpful; infotainment UI is basic.
The 72hp, 1.0-litre naturally aspirated petrol engine, however, still leaves a lot to be desired and is happy in speeds of around 50-60kph in the city. A turbo-petrol variant was in the pipeline and, if introduced, would do wonders to the Triber's performance. The AMT gearbox has been jerky and doesn't hold the gears long enough at times, especially during sudden overtaking. Things, however, are much better when you drive it in manual mode, as the gearbox responses are much quicker. However, for a city commute, using an automatic car in manual mode defeats the purpose of buying one.
Gear shifts are quite jerky and unpredictable at most times.
Apart from gearbox-related grievances, the Triber is a gem of a city commuter. The steering is very light, turning circle is pretty good too, and its compact four-metre footprint leaves parking lot attendants puzzled by its ability to fit into compact-sedan size parking spots.
The only issue we faced with the Triber in the last few months was the draining of the key fob's battery, which resulted in the car hesitating to start via the push button, followed by a warning message on the multi-function display. A quick battery change at the local outlet fixed the issue and the car got back to duty within no time.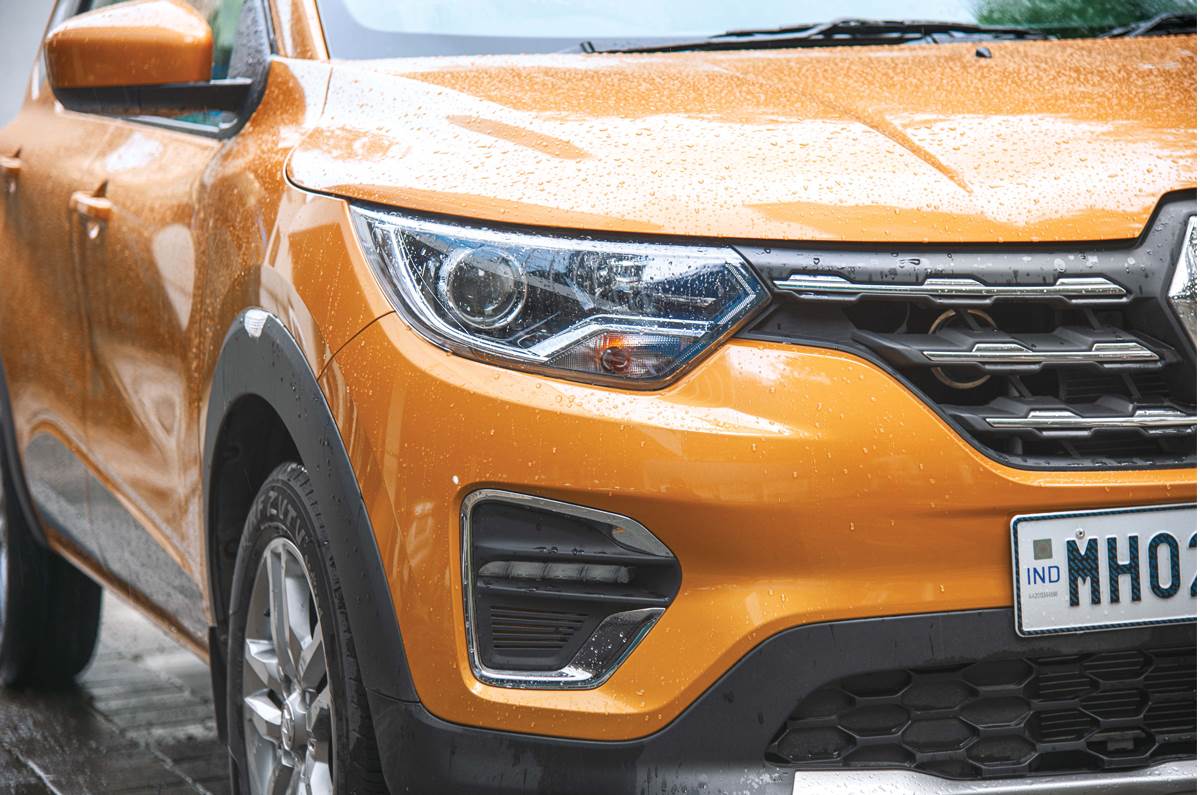 Projector headlamps could be brighter.
For now, the Triber is back with us, serving our hardworking camera crew. I hope to get my hands on it for another weekend stint, sometime soon.
Also See:
Renault Triber AMT long term review, second report