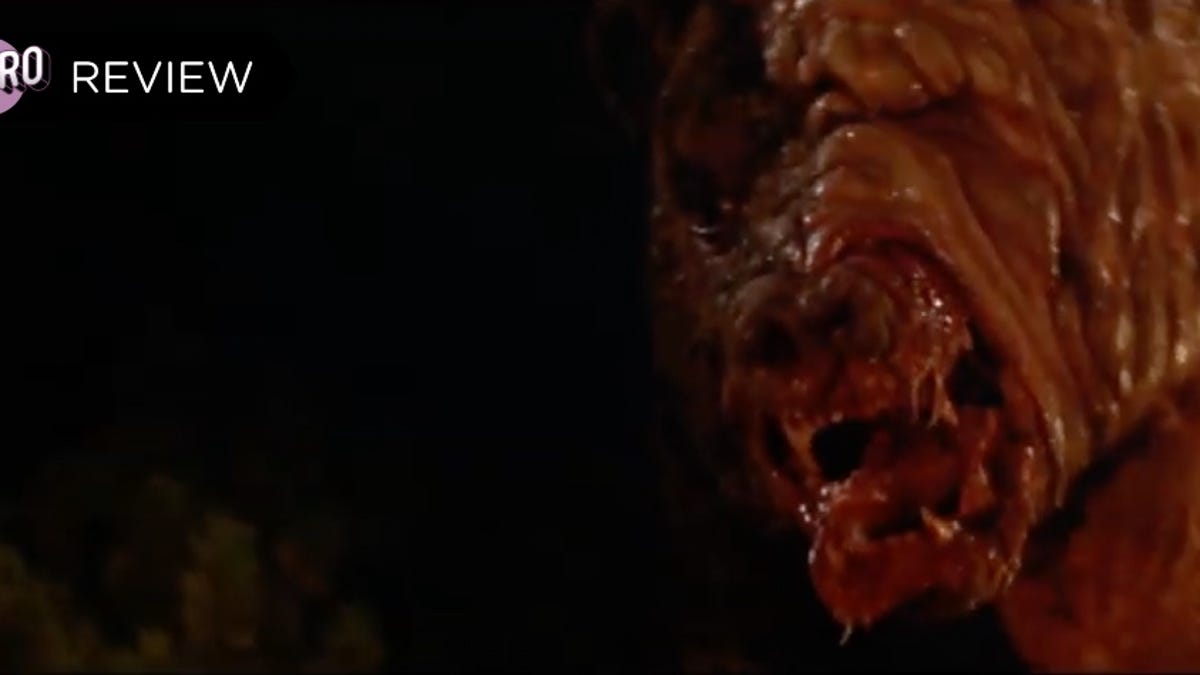 Regrettably, Prophecy is rated PG, so if it's gore you're after, you will be disappointed by its sheer number of, for instance, cutaways from screaming victims as they're about to get got. But the lumpy, glistening, bellowing force of nature at its center (wisely filmed mostly in night scenes and/or through thick foliage, though unintentional hilarity owing to its appearance still abounds) has an undeniable star quality, especially when it demonstrates it will slaughter any human that gets in its way—even the ones trying to defend its home turf.
Animal-attack movies were all the rage after Jaws, and Prophecy is absolutely part of that wave; even with its eye-popping central creature, it's somehow not the silliest movie produced by the trend. But the surprisingly hefty names involved, and the fact that it remains so deeply committed to its tone—making sure you know how wrong all of this is, even though Pitney Mills' villainy is crystal clear from the get-go—helps make it a more memorable entry in the genre. Its mutant bear, however, lifts it over the top, and will remain burnished in your brain forever.
---
Wondering where our RSS feed went? You can pick the new one up here.