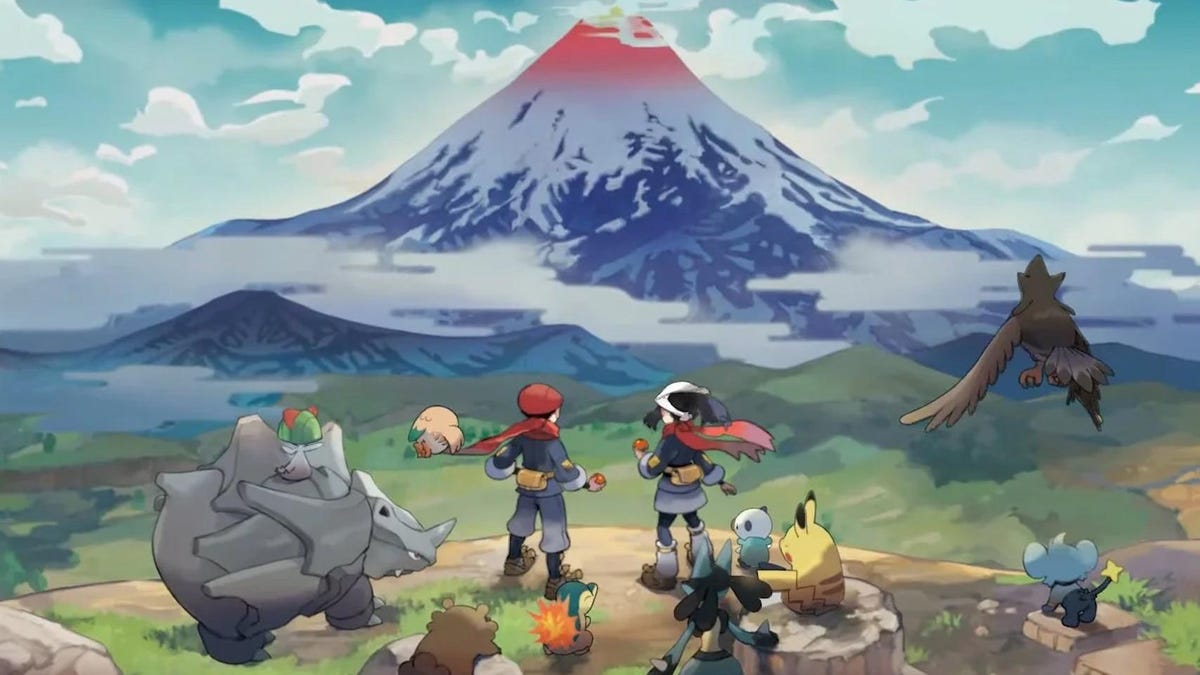 There's been an open desire amongst fans for Pokémon to switch things up in the main games for a long time now, and what we know of Arceus thus far seems to address at least some of those complaints. While the turn-based combat remains, the game takes a page from Monster Hunter, giving players a central base in the form of Jubilife Village. After accepting assignments or quests from villagers, they'll strike out to explore one of Hisui's open areas before returning to Jubilife upon finishing the assignment. More interestingly, Pokémon can just straight up kill you this time around if you're not careful. While it's unlikely that Nintendo will ever give their own version of fans' custom made Nuzlocke challenges, the extra tension that Arceus seemingly provides has some potential to push back on players looking for a challenge, or who may forget these creatures they're trying to snatch up have no qualms about defending themselves.
Whether or not Arceus serves as an overhaul or evolution to the formula, what it brings to the table both gameplay wise and narratively will be interesting for fans to chew on. At the very least, it won't be a bad way to spend the winter, particularly if you're cooped up at home.
Pokémon Legends: Arceus hits the Nintendo Switch on January 28.
Correction on 1/1/2022 @ 6:25 p.m. ET: This post previous stated that the game had more of an open world, action-RPG structure. It's since been changed to reflect Nintendo's own previous statements clarifying how the game will play.
---
Wondering where our RSS feed went? You can pick the new up one here.