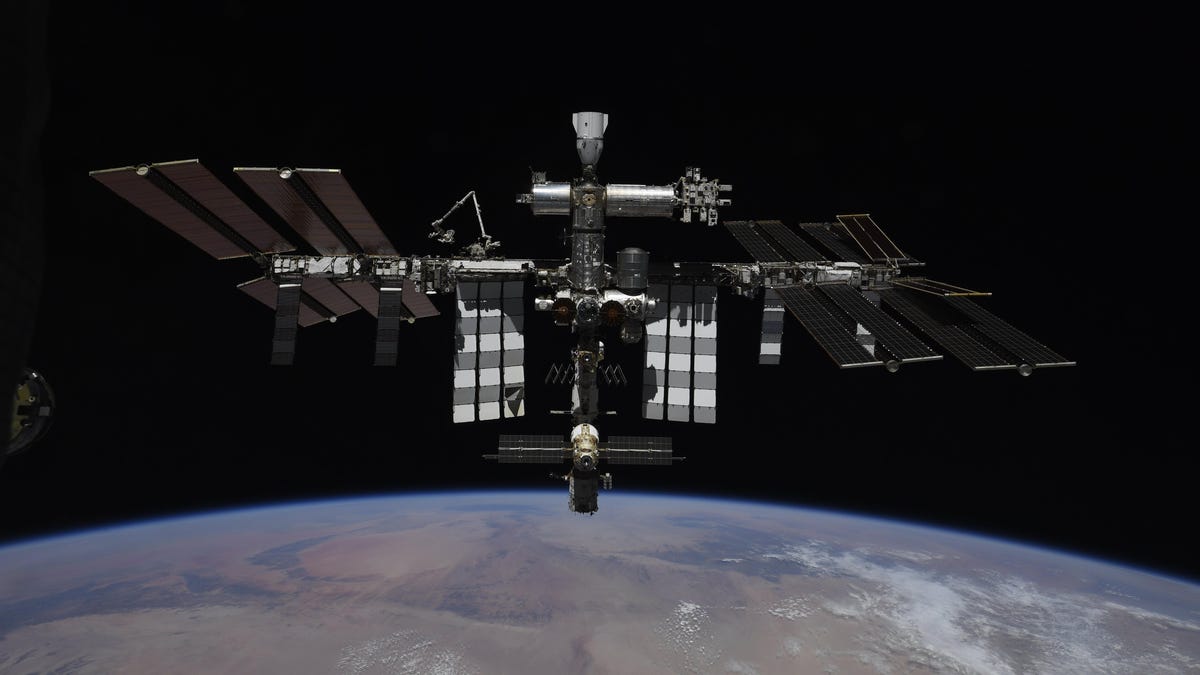 The source of the debris field remains unconfirmed, but its sudden appearance coincides with reports that Russia has conducted an anti-satellite (ASAT) weapons test. In a tweet, Gunter Krebs, a physicist and editor of Gunter's Space Page, said the target was an "old Soviet Tselina-D SIGINT satellite called Kosmos-1408 (1982-092A) launched in 1982, which has been dead for decades," and that "14 debris objects have been tracked." But Krebs cautions: "So far no confirmation from official sources."
U.S. Space Force "is aware of a debris-generating event in outer space" and is "working to characterize the debris field and will continue to ensure all space-faring nations have the information necessary to maneuver satellites if impacted," tweeted space reporter Joey Roulette from the New York Times.
Today's incident comes less than a week after the ISS had to make an emergency maneuver to evade potentially threatening space junk. In that case, it was a remnant of the Fengyun-1C weather satellite, which China deliberately destroyed in 2007 as part of an anti-satellite missile test. India did something similar in 2019, joining the United States, Russia, and China as countries that have tested anti-satellite weapons. The 1967 UN Outer Space Treaty currently forbids the use of weapons of mass destruction in space.
This is a developing story and we will update this article as we learn more.