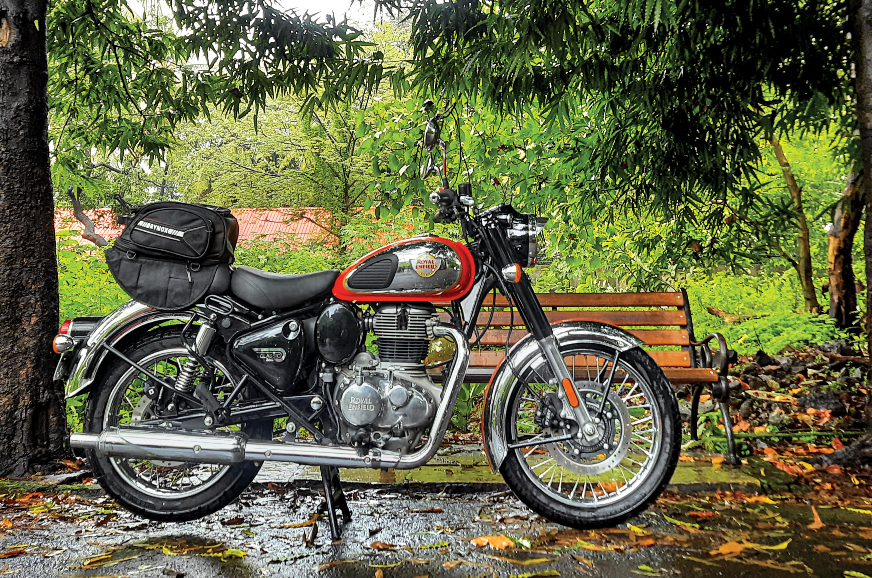 Royal Enfield's most important new bike in years has earned itself a warm welcome to the Autocar fleet.
They really are a wonderful drug, motorcycles. Some of them are stimulants – that elevate your heart rate and dilate your pupils and you find yourself gasping for breath. Others, like the 2021 Classic 350, are relaxants that calm you in a way that feels like someone is holding an ice-pack to your brain. Anatomical impossibilities aside, I've spent almost a month with Royal Enfield's most important new bike in years, and it's been a thoroughly unhurried and soothing affair.
The same haphazard Mumbai traffic that usually has me donating half my salary to the swear jar, has now faded into mushy, barely noticeable background noise, and a large part of that is thanks to the way this engine effortlessly and dutifully pulls you around at low RPM, making pleasant (yet neighbour-friendly) noises in the process. In a very Bruce Lee sort of way, I've suddenly become the traffic, rather than constantly trying to beat it.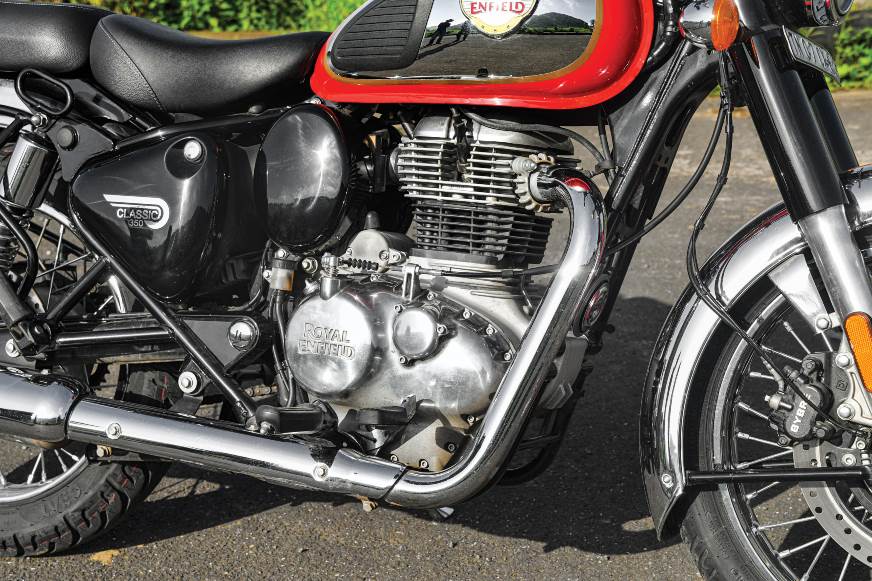 Torquey and laid-back engine makes all rides soothing.
Well, for the most part anyway. On the few occasions that I've been late to leave the house, this motor has stepped up to the occasion and clawed back lost time in a largely vibe-free manner, despite a shamefully overdue first service.
But the most enjoyable rides on this bike so far have come when there's little traffic to speak of. The (relatively) barren roads of Mumbai by night usually have me indulging the speed junkie within – taking the shortest possible route to the sparsest possible well-paved road and….. well, you know. But with the Classic, I've been leaving the house with no particular destination in mind, only an aim to ride. And the riding has been sedate, therapeutic and lengthy.
Excellent attention to detail across the motorcycle.
I've lost count of the number of times I've approached the lane to my house and just not turned into it, because I wanted to keep riding. Even with a nagging (though quite useful) service indicator flashing away at me. And why wouldn't you, on a bike that makes you feel like the king of the road.
Niggles? There are a couple. That tractable engine is just as well, because the clutch is quite heavy. And when controlled via a beefy lever that's placed a little further away than I'd like, my left hand isn't a happy trooper in stop-and-go traffic. The brake lever is just as beefy and far-out, so adjustability would have been very welcome here; it certainly isn't unwarranted at this price point.
All in all, the Classic 350 has been a temple of tranquillity and has taken very well to the urban jungle. But it certainly has the credentials to go much further. I've barely scratched the surface of a motorcycle that's often bought with aspirations of a Ladakh road trip. It's also back from that first service (around Rs 1,100 for the usual oil/filter changes), complete with a slightly smoother and lighter feeling gearbox (it would sometimes protest against the neutral-to-first shift), so going much further is exactly what I plan to do.