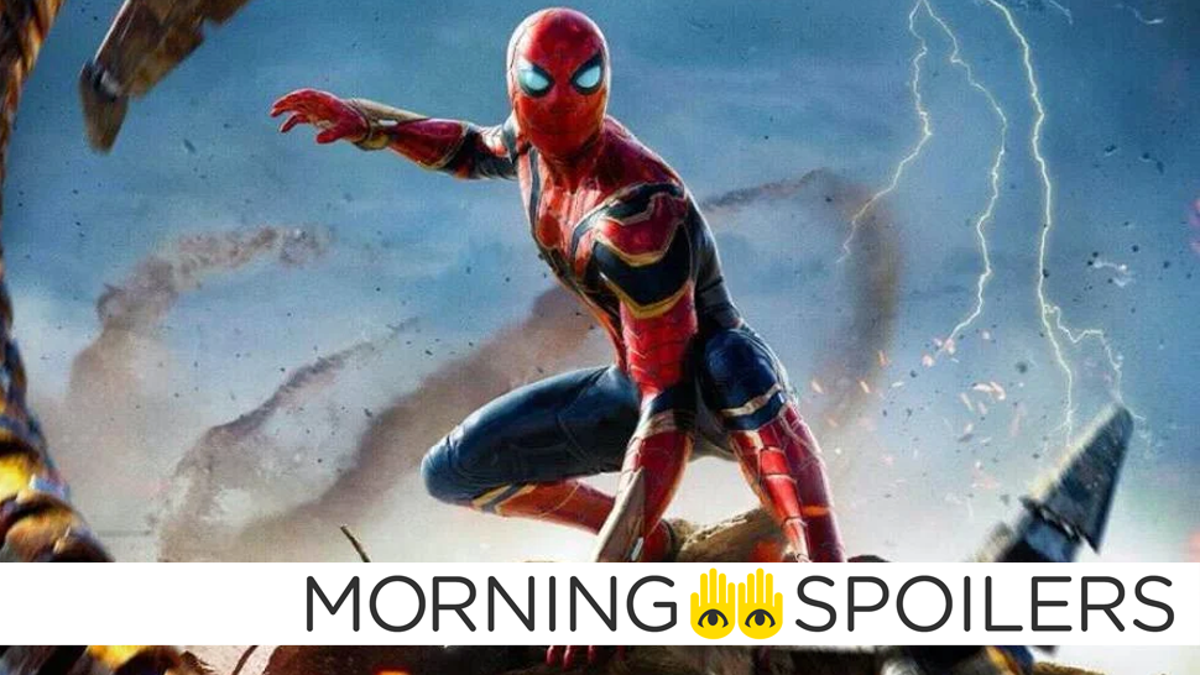 Meanwhile, a new featurette introduces Logan Kim's character, Podcast.
---
Doctor Who
In conversation with CNET, Matt Smith discussed the possibility of returning to the series for Doctor Who's 60th anniversary.
Wow. Like, who knows? I mean, look, I'm pleased Russell's back. I think he oversaw one of the great 10 years of Doctor Who. He's a great guy, he's a brilliant writer, I think he manages to get in the cultural zeitgeist, which is what that show needs to do. It's an exciting move for the show, so, I'm sure one of his scripts would be just brilliant. I haven't heard and no one's picked up the phone yet.
Spoiler TV also has a brief synopsis for "Village of Angels" — the November 21 episode of Doctor Who's thirteenth season.
In November 1967, a Devon village is haunted by the Weeping Angels.
We also have trailed for next week's episode, "Once, Upon Time."
---
Surreal Estate
Syfy has officially canceled Surreal Estate after one season.
---
Dexter: New Blood
In conversation with Entertainment Weekly, showrunner Clyde Phillips confirmed Dexter: New Blood will explore whether Harrison has the same homicidal tendencies as his father.
Those questions get asked and answered…Harrison feels abandoned and has felt the pain of that every day. It's a big, long, difficult bridge to cross for both of them. Dexter doesn't really know how to be a parent, and this kid has been deeply hurt by his father having left him.
---
Ghosts
The ghosts start their own Dungeons & Dragons campaign in the synopsis for "D&D" airing on November 18.
After Jay is kicked out of a Dungeons & Dragons campaign with his city friends, Sam agrees to facilitate a new one between him and the ghosts. Also, Isaac confronts his feelings for Nigel, a British soldier ghost from whom he's been keeping a gigantic secret, on the CBS Original series GHOSTS, Thursday, Nov. 18 (9:01-9:30 PM, ET/PT) on CBS Television Network, and available to stream live and on demand on Paramount+.
---
Invasion
Elsewhere, Invasion takes a domestic turn in the synopsis for episode six, "Home Invasion."
In shock from the president's speech, Aneesha rushes back to her family only to find their safe haven—and their lives—threatened.
---
Foundation
Spoiler TV also has a synopsis for "The First Crisis" — the ninth episode of Foundation.
On Terminus, Salvor witnesses how powerful the null field has become. Brother Dawn makes a daring choice.
---
Nancy Drew

Nancy Drew searches an unground prison for a mystical device known as the "soul splitter" in the trailer for this week's episode, "The Myth of the Ensnared Hunter."
---
Supergirl
Finally, Supergirl calls in reinforcements to take on Lex Luthor, Princess Nyxlygsptlnz, and the full force of the U.S. government in the trailer for this week's two-hour series finale.
---
Banner art by Jim Cook