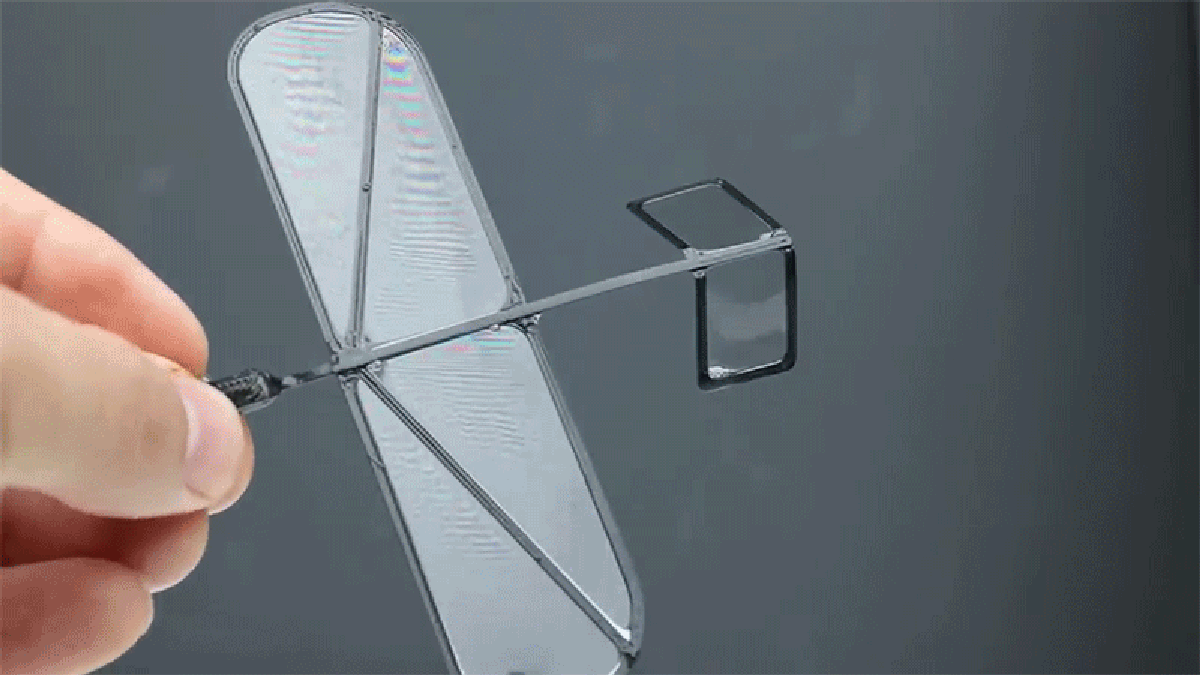 The glider's structure was 3D-printed with ABS plastic just 0.2-millimeters thick (the nose was made slightly thicker at 8-millimeters) so it's incredibly lightweight and frail, but with its wings covered in thin bubbles, it surprisingly manages to successfully glide for short distances.
G/O Media may get a commission
Of course, it's always a good idea to question what you're seeing in any video shared on the internet, and the ViralVideoLab channel even admits that "the videos shown on the channel may contain CGI effects and it may therefore happen that the content of some videos does not correspond to reality." But we've all seen bubbles float through the sky as the air pressure pushing on them helps keep them aloft without the bubble immediately popping from the forces, and the science here is essentially the same.
The channel has also shared another video of a larger but similarly lightweight 3D-printed glider flying on wings made of water that manages even more impressive flights, although every landing demonstrates the big drawback of using soap bubbles for wings: even the slightest collision or rough landing will cause them to pop and disintegrate. It's safe to assume companies like Boeing and Airbus won't be dumping too much R&D money into soap bubble wings, but on a smaller scale, it's definitely a neat trick.