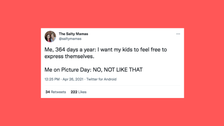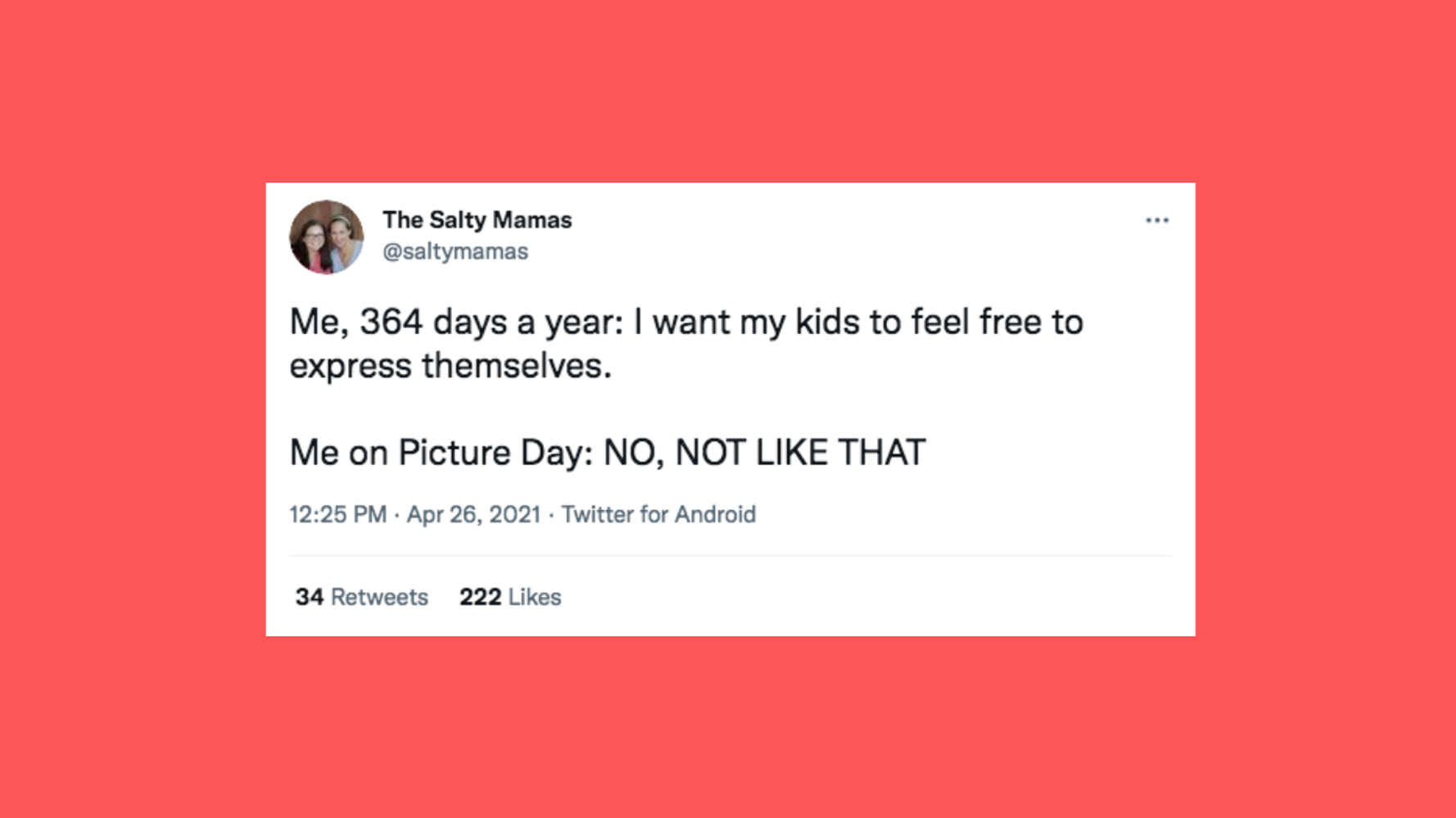 With the new school year comes a time-honored tradition: picture day.
For many parents with young children, there's little hope for frame-worthy school photos as it seems they always take place right after kids run around at recess or spill all over themselves at lunch. The photographers taking these masterpieces also seem to have a talent for capturing the most bizarre facial expressions or full-on blinking shots.
And don't even get parents started on the costs and bizarre options for purchasing their kids' photos. But at least they have a sense of humor about it.
We've rounded up 25 funny and relatable tweets about school picture day. Enjoy!