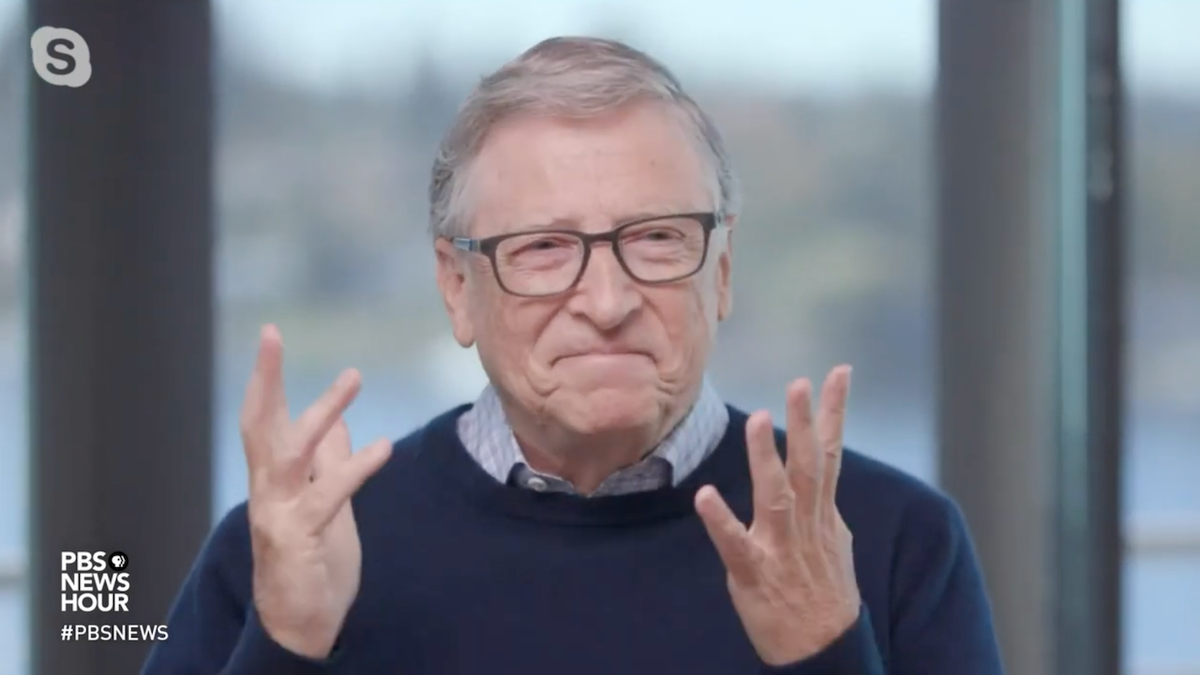 Any written transcript of the exchange from last night really doesn't do the interview justice. You have to watch the video to see Gates squirm so uncomfortably.
There are still many, many questions that haven't been answered about Jeffrey Epstein's relationship to Bill Gates, something we may never see resolved. Even the most basic question of how many times Gates met with Epstein hasn't been nailed down yet.
Woodruff's interview style should be a lesson to other reporters out there from media outlets that Gates considers friendly, such as CNBC, which hardly ever asks the billionaire a penetrating question. You can still do the softball stuff at the beginning of the interview and let Gates say what he wants to say. But by the end, you should definitely ask what needs to be asked.
Gates clearly wants to put the Epstein saga behind him so that he can collect accolades for being a "good" billionaire who's giving away money to worthy causes. Reporters should never let the issue go until Gates fills in some of the gaps, such as, again, the most basic question of how many times Gates actually met with Epstein. Then we can move on to the question of what the hell Gates was doing on the Lolita Express.