John Crestani calls his Super Affiliate System the ultimate blueprint you need to launch and grow an internet marketing empire and become an affiliate rockstar, but is Super Affiliate System a scam or a legit course worth $997?
He promises a no-fluff course that shows you the step-by-step process for building an online business from scratch and even promises a full 30-day money-back guarantee if you're not completely blown away by the course.
But can John Crestani you be trusted?
I watched every single minute of the training course before writing this review, using my 5 years of experience in affiliate marketing to dissect every lesson so I can give you the best possible answers to these questions below.
Super Affiliate System Review At A Glance
About: Super Affiliate System (formerly known as IM Jetset) is a 6-week affiliate marketing course by the infamous John Crestani.
Price: $997 one-time payment or $397 a month for three months.
Pros: Comes with a full money-back guarantee, offers decent support.
Cons: Expensive, training not as comprehensive as it could be and you'll need an ads budget.
Verdict: Super Affiliate System is a legit course but there's a lot missing. Earning online doesn't happen overnight and it'll take time and money to apply what you learn.

How does Super Affiliate System compare to the other affiliate marketing courses we've reviewed?
It's not half as bad as:
But there are legit courses that offer more in-depth training at a fraction of the price like:
All in all, Super Affiliate System is a decent course from an experienced entrepreneur. Just keep in mind you'll have to set some money aside to run paid ads if you want to get results as John Crestani mainly focuses on paid traffic methods.
What We'll Cover In This Post:
Brace Yourself For A Super In-Depth Review
Grab yourself a tea or coffee and get comfy because we're about to dig deep into the nitty-gritty of John Crestani's Super Affiliate System training course.
Why?
Because this course is selling for $997 and before I even think about getting my wallet out and paying this much on a course I want to know everything I can.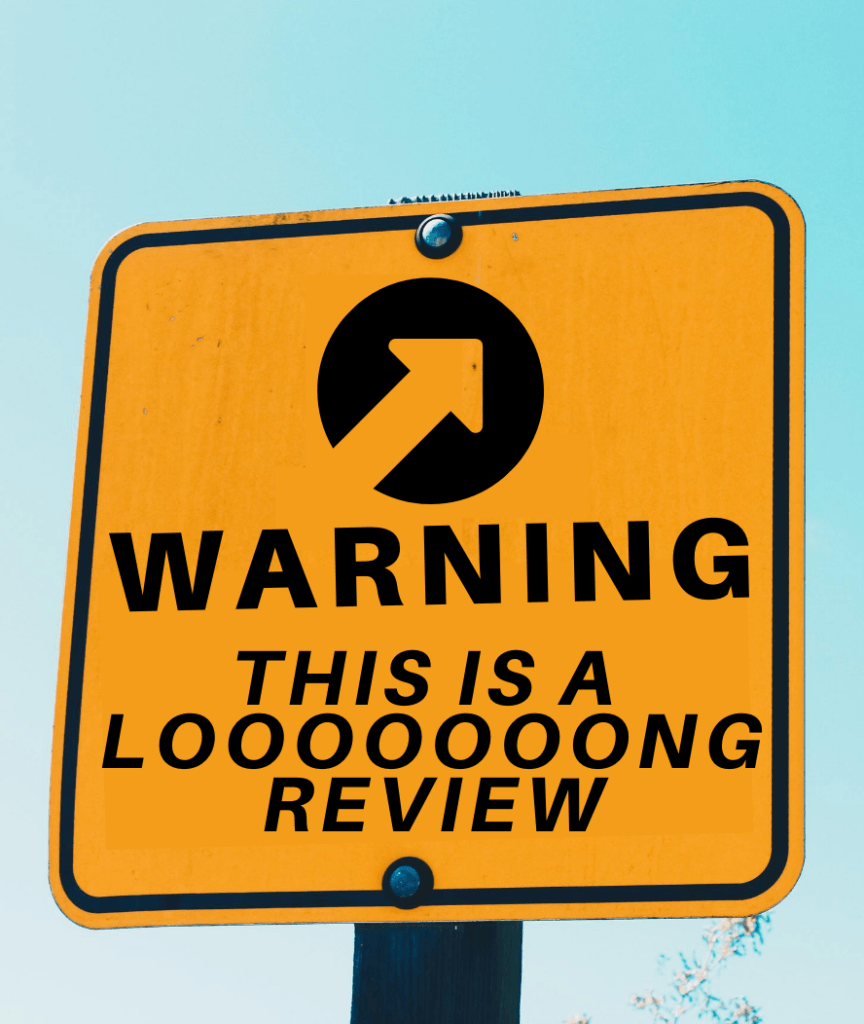 If you prefer to skip down to the next section where I get straight to the bottom line then feel free, but I'm going to run you through what you get access to when you sign up as well as a full list of pros and cons to help you decide whether or not you want to buy Super Affiliate System.
I'm also going to give you a full and detailed rundown of exactly what's covered in the training modules so you'll not only find out what you're going to learn but, which lessons could be more of a challenge.
And finally: I write this review like I write every review – with full honesty and transparency. I never let commissions sway my opinion one way or the other. In other words: I write this review for you and with your best interests in mind.
Who Is John Crestani?
John Crestani is a controversial figure. Some dub him a fake guru and others call him an affiliate marketing genius. So which is it?
I came across John when his ads kept popping up in my YouTube ads. I'm sure many of you were introduced to him the same way…
I'll be honest: after watching him throw money at the camera, stand in front of Lambos and fly down in helicopters, I initially dismissed John as a sleazy get-rich-quick scammer.
That was until I watched his interview with Tiffany Domena; a friend, blogger and fellow Wealthy Affiliate member, that I started to take him a bit more seriously.
In case you haven't seen the interview yet, here it is:
In the interview he set out a pretty good case in my view on why you have to use attention-grabbing disruption marketing to wake people up to the fact there's a real option to the old mantra of:
"Study hard to get good grades so you can find a job and work for a monthly wage."
He says the internet opens wide the floodgates of opportunity to anyone and everyone willing to take the leap and I could not agree more.
Affiliate marketers are set to make a whopping $12 billion in 2021 and it's only growing year on year.
At the same time though, he sets very realistic expectations about how much time, effort and commitment is involved in setting up your own business.
More recently, John Crestani took part in a sometimes very heated debate with CoffeeZilla which is well worth a watch. I'll include it here for your viewing pleasure:
After reading Tim Ferriss' The 4-Hour Workweek in 2012 he decided to take back control of his life and quit his dead-end job, then he discovered affiliate marketing and built a $7 million dollar a year company.
At the end of the day, whether you like his marketing tactics or not, John Crestani is an expert at running paid ads and his results speak for themselves.
He's also been featured on the likes of Forbes, Fox and NBC because of his experience as an entrepreneur leveraging Facebook Ads, Google Ads and YouTube Ads.
John Crestani's Free Webinar
I have watched the entire webinar from beginning to end and it's well worth a watch.
John has a great knack for delivering education in a way that's entertaining and engaging, but most importantly, breaking down the necessary steps to online wealth creation into easy to follow bite-size and actionable steps.
Watch the webinar replay here.
If you haven't watched it yet, I'd definitely recommend you do before buying the course as it'll give you a nice overview of what to expect.
The Super Affiliate System Training
Super Affiliate System gives you 10+ hours of video training split up into 6 modules over 6 weeks.
Here's a quick overview of what's covered in each module:
Welcome Module (1 hour 17 Minutes)
It's not unusual for an affiliate marketing course to start off with a quick welcome video, but in this section, John Crestani gives you way more than an overview.
Yes, he guides you through how to navigate through the members' area but then he lays out exactly what differentiates the successful from the unsuccessful, saying:
"The sad truth is some people watching this training will not achieve success while others will be wildly successful."
Why?
Because some people need to understand everything before they'll make a move, others will never take action at all, others will get halfway then quit.
I really appreciate John's hones and direct approach here because at the end of the day there's no point in paying $997 for a course you're not going to apply. We all know it's the action-takers of this world who get to where they want to be.
Week 1 (2 hours 14 Minutes)
This is the module where John dives in deep with the practical nuts and bolts of becoming a successful affiliate marketer.
When I first realised Week 1's training was all about promoting affiliate products through email advertising I was worried because I'm not a huge fan of buying solo ads but watching the training videos it's clear John knows what he's talking about.
He goes through the practical steps of how affiliate marketing works, down to picking a niche, choosing which affiliate products to promote as well as how to successfully launch your first successful email marketing campaign.
He shares the tools, tips and strategies he's used to run a highly profitable internet marketing business that would otherwise take you years of trial and error to figure out on your own.
Week 2 (2 hours 17 Minutes)
In this module, John gives you detailed over-the-shoulder training on how to get your first website up and running and set up your landing pages and sales funnels.
It was nice to see John experience and expertise shine through as he introduced topics like conversion optimisation and buyer intent. What I appreciate the most is he teaches what I know to be true after 5 years of doing affiliate marketing full-time:
Having a website is absolutely the foundation to your future longevity and success!
Week 3 (1 hour 54 Minutes)
To someone like me who has taken various affiliate marketing courses over the years, it's pretty obvious within about a minute whether someone knows what they're talking about or are just reciting something they heard someone else say.
It's clear throughout John's course that he is teaching from his own experience; he's done a lot of trial and error and so has a lot of knowledge about exactly what works and what doesn't.
In Week 3, John covers these topics in great detail:
How to get your Google Ads account set up
How to launch your first paid search ads campaign
How to track conversions and sales
Advanced search ads techniques and strategies
As someone who has been running successful Google Ads campaigns for several years, this module was a real opener for me, especially the advanced lessons.
I've taken things from this module that I will apply directly to my online businesses. A lot of what you'll learn in Week 3 will make the difference between you being merely successful and going on to be highly profitable.
Apply what John is teaching, stick to the process you WILL end up with a very profitable business on your hands that's generating daily commissions.
Week 4 (1 hour 8 Minutes)
Week 4 is where Crestani covers all aspects of YouTube marketing. He talks about everything from setting up your channel to launching your first YouTube ads to targeting to optimisation.
And he doesn't just tell you what you should do to create highly profitable ad campaigns, but he shares his screen with you and actually shows you what you need to be doing step-by-step.
Online courses can very rapidly go out of date. With constant changes being made to user interfaces, the biggest challenge to course creators is keeping the content fresh and relevant. John excels at this.
John, if you're reading this, kudos to you for always keeping your course fresh and relevant and for constantly adding more high-value content to give your students the very best chance of success.
Week 5 (1 hour 33 Minutes)
In this module, you'll be learning exactly how to create high-converting ads to a super targeted audience with real-life case studies and walkthroughs.
There's a great lesson in this section from Robbie Blanchard, a guy who recently became the #1 ClickBank affiliate and runs his own course called Commission Hero, so he knows what he's talking about when it comes to running Facebook ads.
As a footnote to each module, John shares some inspirational quotes and mindset hacks to equip you with the mental tenacity it takes to achieve your dream of working from home and breaking free financially.
Week 6 (1 hour 17 Minutes)
This module takes everything you've learned so far and moves it up a notch.
Once you've got the basics in place, you're going to want to grow and scale your business to take your income up to the next level and the concepts John shares here will give you what you need to do just that.
Crestani's Support System: A Vital Lifeline
No matter how thorough or comprehensive a training course is, it's inevitable you're going to need a bit of extra help now and then. That's why as a SAS member you're going to have access to several support channels:
1. The Super Affiliate Community
This is a community forum where you can ask questions and get answers or discuss a particular lesson. You can browse topics or create your own topic.
The forum has 3 very clear rules:
No spam or self-promotion
No bullying or trolling
Introduce yourself – add a profile pic and tell the community a little about yourself.
And most importantly…
Help and encourage one another!
If you know the answer to someone's question, answer it! Motivate and spur one another on to achieve your online income goals!
2. The 1-On-1 Mentorship Program
If you're looking for the accountability that comes with having a personal mentor then you can call the telephone number within the members' area and apply to join the mentorship program.
3. The Support Center
If you ever encounter a technical issue with your website or have a specific question about one of your ad campaigns that want a direct answer from John Crestani's team then you can submit your question directly to the SAS Support desk.
So this should remain an incredibly helpful, safe environment for you to use as a resource. It supplements the course very nicely, and gives you a "last resort" for help should you need it.
4. Weekly Live Calls
As a SAS member, you'll also have lifetime access to live Q&A sessions that are held each and every week, as well as full access to the webinar archives.
A Ton Of Amazing Bonuses
I was blown away by the sheer number of additional resources John makes available to every student – John really goes above in beyond in not only showing you what to do, but equipping you with the best tools you can use to go out there and do it.
Hit the Resources tab inside the members' area and you'll find a treasure trove of bonuses you can use to maximise your income like:
Biz Opp buyers lists for Facebook and Google Ads
Tried and tested keywords you can target for your Google Ads campaigns
Ad swipes for email, Facebook, Google and YouTube you can use that have been proven to generate sales
John's highest-converting landing pages you can integrate into your own sales funnels
Plus so much more!
Is Super Affiliate System Worth The Money?
Super Affiliate System launched in 2015 under the name Internet Jetset and was sold for $5,000. Now you can get full and unlimited access for a fraction of that.
Either join and pay a one-time fee of $997 or take advantage of the monthly payment plan of 3 payments of $397, whichever suits your budget best.
You might also find it reassuring to note that the Super Affiliate System comes with a full 60-day ClickBank money-back guarantee, meaning if you get inside the members' area and don't think it's the right fit, at least you know you can get your money back.
So, do I think the course is worth $997?
Absolutely I do.
Keep in mind this course was originally being sold for 5x this amount and that was before John released Super Affiliate System 1.0, 2.0 and 3.0.
John is adding new and fresh high-value content to keep you up to date with the latest traffic-generating strategies and cutting-edge techniques.
Having gone through the entire course myself I can tell you you're definitely getting your money's worth. That is if you're ready to actually apply what is being taught 😉
Which leads me nicely on to the next section…
Who Is This Program NOT Good For?
The truth is Super Affiliate System is not going to be the best option for everyone.
Here are 2 reasons not to go ahead and sign up:
1. You're Looking For Overnight Success At A Mouse Click
After reviewing more than 500 make money online courses I can tell without doubt that shortcuts to online earnings do not exist.
As I always say, running a successful affiliate marketing business takes putting in the time to learn and success only comes to those who are ready to commit and put in the hard graft to make it happen.
2. You Don't Have The Money Right Now
Forgive me for stating the obvious, but it doesn't matter how good a course is if you can't afford it. $997, or even the 3 smaller monthly payments of $397 is no small amount and I totally get that.
Another thing to keep in mind is that Super Affiliate System is primarily a course about how to generate affiliate sales using paid ads so you're going to need an ad budget.
If you don't have this kind of money to invest right now then check out my SUPER in-depth Wealthy Affiliate review. They have a free Starter membership and it's only $49 a month for full Premium access.
Is Super Affiliate System Right for You?
If you've read this review to this point then you now know John Crestani is the real deal and if you follow what he teaches you WILL get results.
You've also taken a sneak peek inside the member's area and know exactly what you're getting access to.
If you're ready to put in the work to apply what John will show you and you have funds available to purchase the course then it's highly likely that Crestani's Super Affiliate System is exactly what you've been looking for.
Super Affiliate System Results
No online course can ever guarantee a 100% success rate.
At the end of the day, it always comes down to how closely you stick to the training and how much time and effort you can put into taking action, but at the same time, if other Super Affiliate System students can get results then absolutely you can too.
Let me share with you a few of my favourite success stories so far to show you what results are possible with this program.
Could you be the next big success story? Only time will tell!
Should You Join Super Affiliate System?
John Crestani's Super Affiliate System is one of the better paid ads courses I've come across and that's why it makes it into my all-time top 5 picks for anyone looking to start making money online.
This course is a game-changer.
If you want hands-on, practical training that avoids the hype and the fluff and shows you what successful affiliate marketing looks like using real websites, real ads and real case studies then this is the course for you.
At $997 it's worth every penny. Purchase this course and apply yourself and I can almost guarantee that a year from now you'll be looking back at this moment saying this is one of the best investments you've ever made.
Whether you're a brand new beginner or an existing affiliate marketer looking to take your online earnings up a gear, buy John Crestani's Super Affiliate System now >>
Give Us Your Super Affiliate System Review!
Wow, you made it! I know this was a long and in-depth review, but you deserve the full facts before signing up, so I sincerely hope you found this helpful.
If you still have a burning question, be sure to ask me in the comments and I'll get right back you personally.
Already a member of Super Affiliate System? We'd love to hear from you! Go ahead and share your experiences with us in the comments below.