Three days, three different cars, all at around the same price point. The big surprise – it's the Honda's City that has the most comfortable driver's seat. This is not what I expected. Not at all. The City is relatively low slung, it is more difficult to get into and out of than an SUV, and the higher up you sit, in general, the more comfortable it is. Still, as I get into the City's front seat, all I can think of is just how comfortable it is. The cushioning is just right – not too hard, not too soft, the seat is large and supportive, and what sets it apart is that it has just the right amount of bolstering or lateral support. The faux leather seats are even beautifully stitched and put together.
WALK IN CUSTOMER: Proximity sensor on key lets you just walk up and climb in.
What I also rediscover after spending a long time behind the wheel around town is that the ride is spot on. The monsoon-ravaged roads in Mumbai pose a massive challenge to any sedan, and with the limited wheel travel compared to SUVs, sedans are at a bit of a disadvantage. Despite this, the new City glides over most broken patches of road with a rubber-footed suppleness not present on any of its illustrious predecessors. Even expansion joints don't trouble it much. It's only when I ride over some really bombed-out sections on the outskirts of Mumbai that the City feels out of its depth, and thuds and thumps. Shame about the weedy tyres too.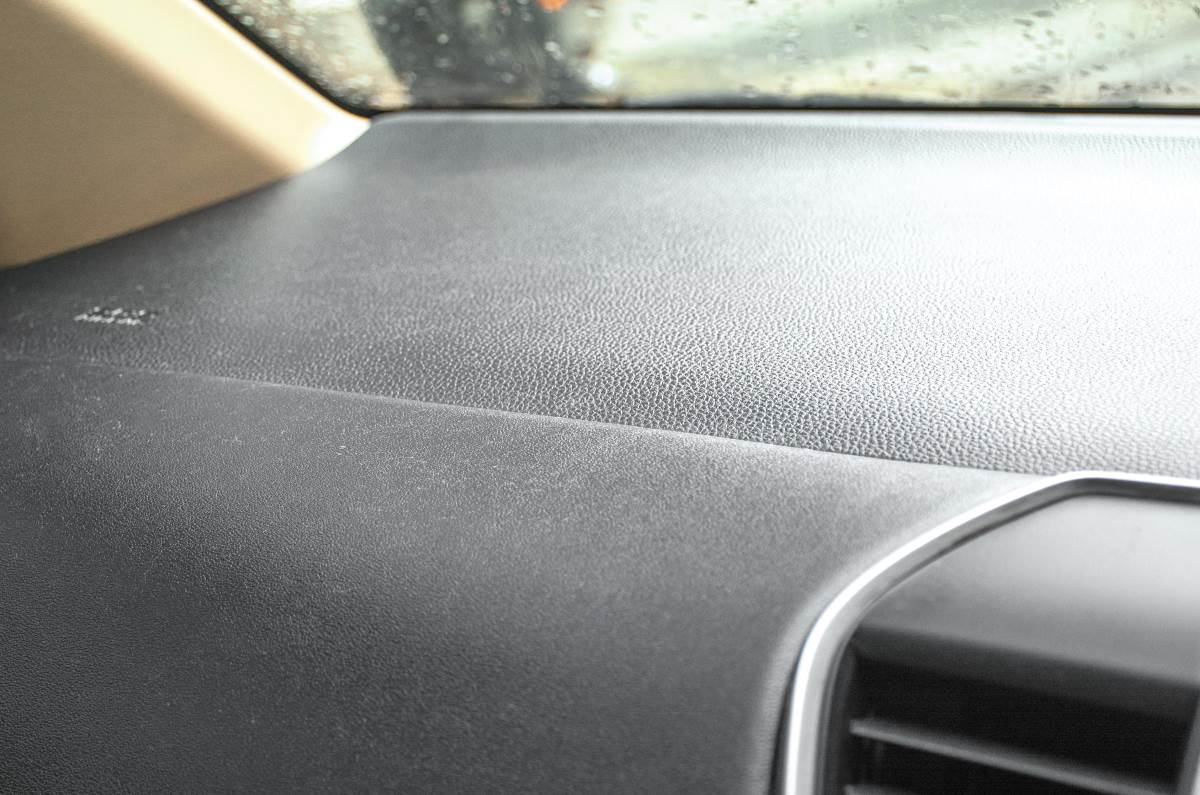 HARD CASE: Plastic quality on top of dash isn't great; often catches your eye.
Even the audio system impresses; I appreciate it much more after my long stint in traffic. The touchscreen still rankles, but once you've set up the equaliser and used the fader to reset the front-rear balance, the audio is loud, clear and even has a good amount of punch. A good audio system with a well-specified amplifier and speakers just adds so much to a car. Especially when you spend long hours behind the wheel.
HOLD MY PHONE: Phone jumps around in shallow shelves and cubby holes.
The heart of the City, however, still remains that naturally aspirated engine that screams past 7,000rpm, and delivers a kick from 5,000 to 7,000 like no other. This is why early morning drives are especially fun, even on a Sunday. First gear is a bit short, but get on an open stretch in second, and particularly third, and the zesty, zingy Honda engine just hits the spot. There is a bit of a resonant buzz on the new City , which is a bit uncharacteristic for Honda, and I can't stand the oh-so-relaxed low-RPM responses. That apart, this twin-cam engine makes the new City a thrill a minute and loads more fun than any SUV in this class.