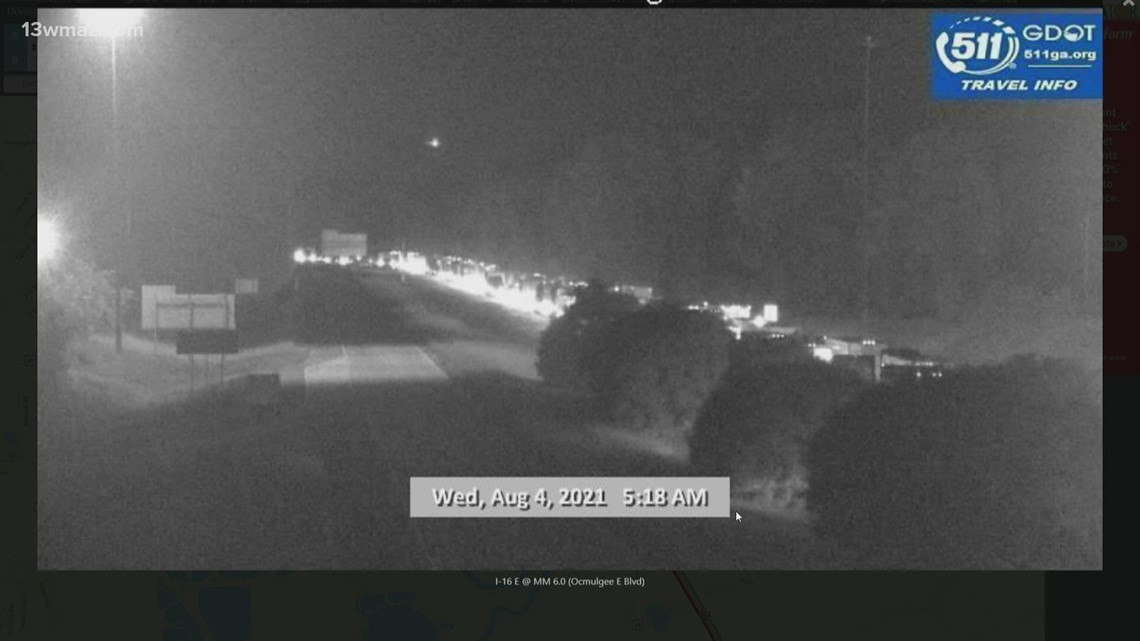 MACON, Ga. — UPDATE: One lane of two on I-16W near the accident scene has reopened. The expected clear time has been moved back again to 8 p.m.
All lanes of I-16 W near mile marker 5 are still closed just before noon Wednesday after an early morning vehicle fire.
That's near the Golden Isles Parkway and Ocmulgee East Boulevard.
According to Georgia State Patrol, a brake problem caused the truck to catch fire.
The sheriff's office says the call came into the 911 center around 2:30 a.m. The driver said he was hauling ammunition from Savannah to Conyers when he looked in the rearview mirror and saw the trailer was on fire.
The expected clear time keeps getting pushed farther and farther back, and is now at 1 p.m. Wednesday.
Drivers headed into Macon on I-16 are being detoured through east Bibb County.