What we have here is Audi's first mass-produced electric vehicle – the e-tron. The name, however, made its debut in 2009 and appeared on several all-electric and plug-in hybrid Audi concepts, as well as on some limited-run production models. In 2018, however, at this SUV's curtain raiser, the company paved a definitive direction for the e-tron sub-brand and, henceforth, all its present and future EVs will fall under the e-tron umbrella and flaunt the moniker in their identity; for example, e-tron 55, e-tron GT, Q4 e-tron and so on.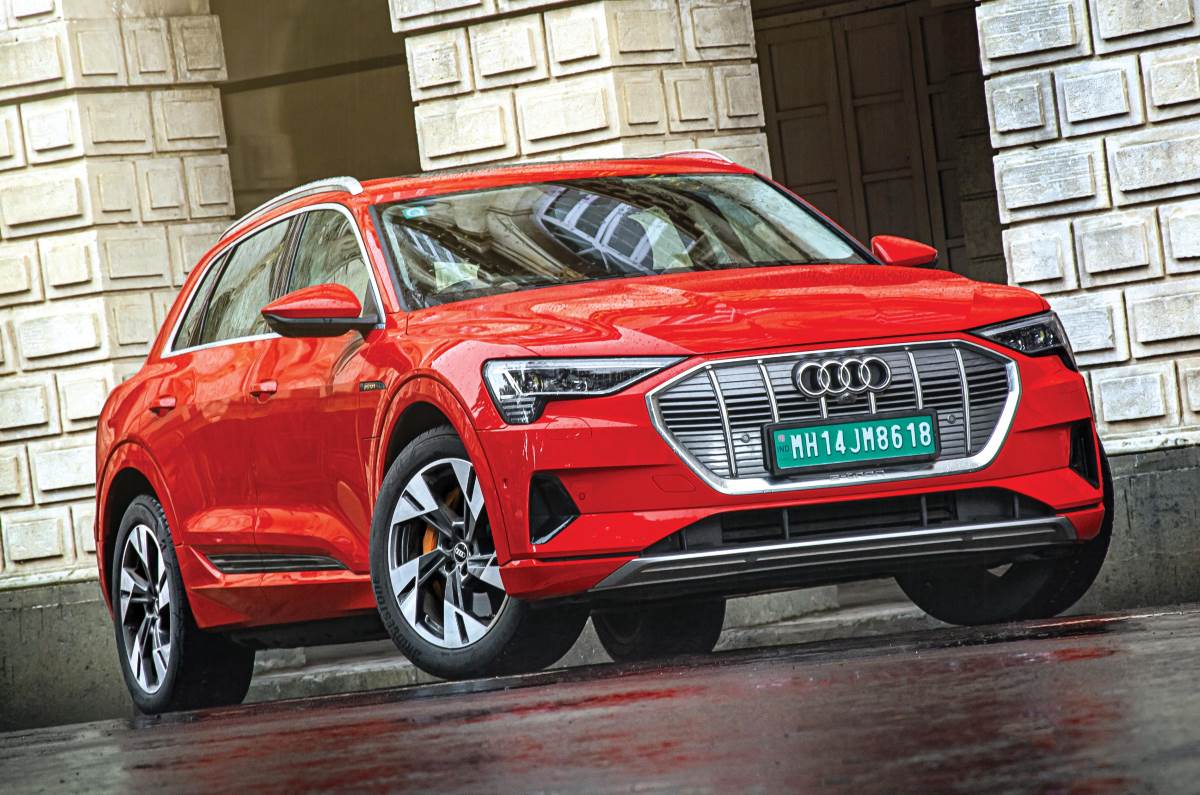 Also not exactly new, is the car in contention, which hit international showrooms in 2019 and set off to a strong start, but supply chain constraints resulted in soaring global waiting periods and subsequent delays. The India-launch, scheduled for 2019, was delayed and that extended further due to the pandemic. So, it is only now, in the middle of 2021, that we are finally getting the e-tron in India. As a result, despite being one of the first luxury manufacturers to have a standalone EV model internationally, Audi lost its advantage in India to both, the Mercedes-Benz, which launched the EQC in 2020, and to Jaguar, which launched the I-Pace earlier this year. For Audi, however, this could be a blessing in disguise, with the competition testing the waters for premium luxury EVs and the broader market awareness and better acceptance of EVs in India, the timing seems just right for the e-tron SUV launch.
To begin with, we will get the '55' variant as well as a '55 Sportback' version, both of which are powered by a 95kWh battery. Interestingly, the company aims to sell over 200 e-trons annually, which might seem like a tall order for a car that costs over Rs 1 crore. So, does it have enough to back its green plates and meet the company target? We put the e-tron 55 through our exhaustive tests to find out.
In order to reach its sales target of 200 units a year, the e-tron will not only have to be a very good EV, but it will also have to deliver as a regular premium SUV. As the latter, it does the job very well – it looks the part, it is spacious and practical, the ride is excellent and performance is very strong. SUVs, however, are also expected to be great long-distance cruisers. While the e-tron's performance and handling most certainly make it well-suited for the highways, its 382km of highway range isn't sufficient enough, which is the case with other EVs in its class too.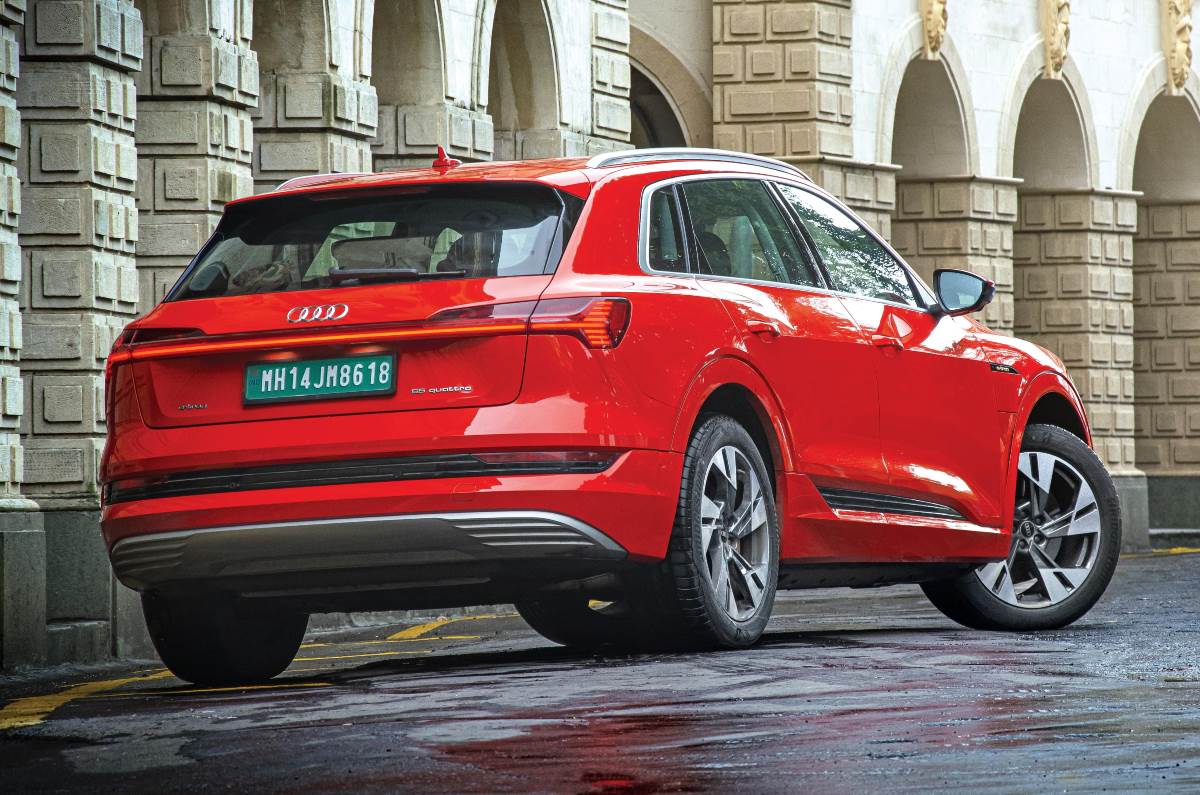 Air suspension can be raised by 50mm, and also lowered by 39mm from its normal ride height.
Remove the long-distance commuting from the equation, however, and it performs very well as an urban EV. A real-world city range of about 350km makes it more than capable of the routine urban grind, and performance is as smooth and as strong as it gets. So if it's an easy-to-drive luxury SUV that you seek, one which you'll enjoy driving without having the slightest guilt of harmful tailpipe emissions, the e-tron deserves a good hard look.