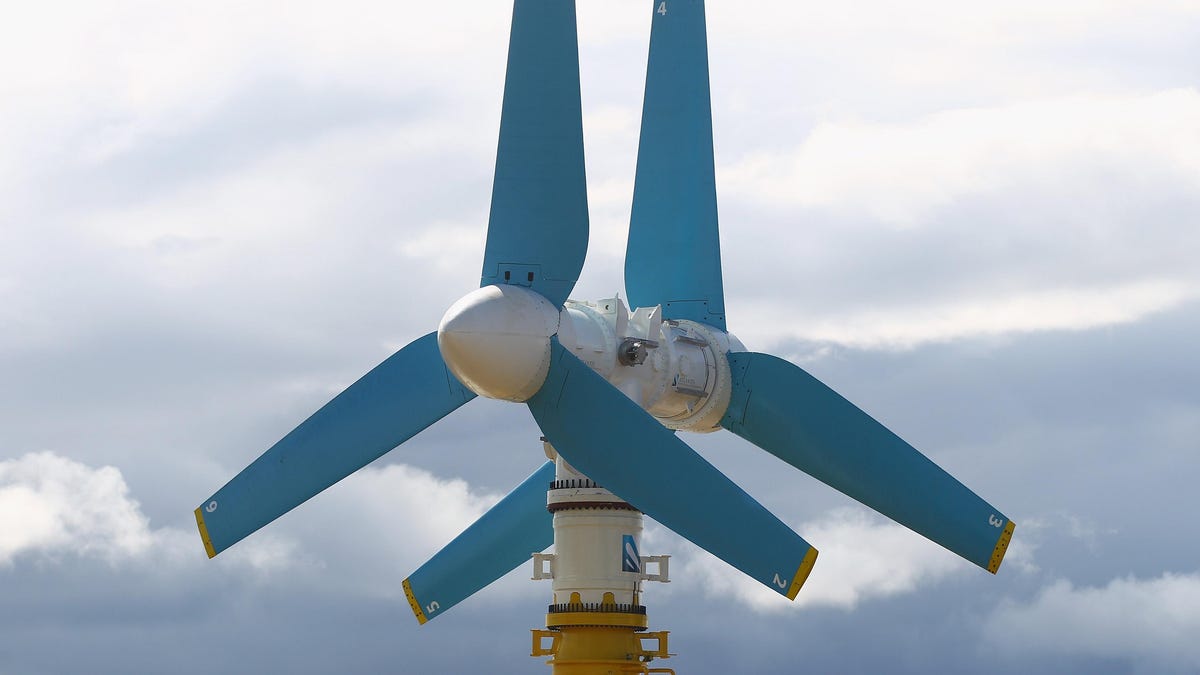 These current-powered turbines aren't the only source of alternative energy Scotland's been harnessing in recent years. As part of the country's surprisingly fruitful efforts to offset its greenhouse gas emissions, we've seen Scotland create truck fuel from distillery waste and plans for entire net-zero neighborhoods. Meanwhile, the country predicts that it will be adding more than 20,000 jobs over the next decade as it begins building out massive facilities for direct air capture and CO2 removal.
G/O Media may get a commission
As you might expect for a region that's surrounded by quite a few bodies of water, Scotland has been tinkering with the concept of sea-based turbines for a while. One recent report from the World Economic Forum found that four tidal turbines had generated enough energy to power close to 4,000 homes throughout 2019. Meanwhile, another monster tidal turbine that was rolled out last year, the AR2000, is expected to crank out enough power for 175,000 homes across Scotland. The tech we need to harness tidal power might still be in its infancy when compared to its land-based counterparts, but those numbers are giving us a pretty good reason to give it a shot.