The Polo 1.0 TSI is a car that's built on a relatively old platform. This has recently caused quite a hullabaloo, with much unnecessary waving of hands. But does this really matter? Is it the only important metric here? Absolutely not. What matters is ability, not age. It's all about how good something is, not how young or old. But that said, just what is the Polo TSI like to live with, and does it feel its age in certain areas? These are questions we'll try and answer in upcoming reports.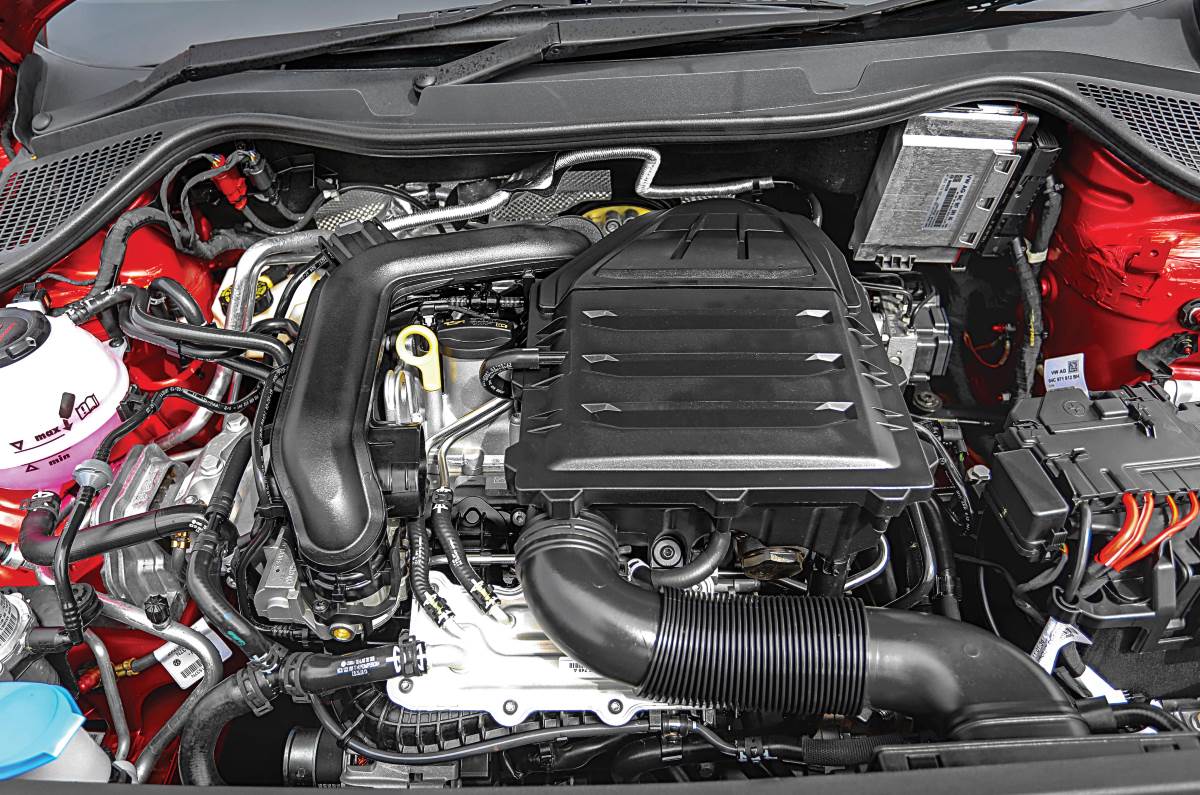 POWER PACK: Dynamite comes in small packages; 1.0 TSI is a gem.
Unfortunately, day one of the Polo 1.0 TSI's long-term tests coincides with day one of lockdown 2.0. The Polo, however, does display just how versatile it is. The task involves successfully transporting a four-foot-long box from IKEA. Now initially, looking at the length of the box, I assumed this was impossible. But I decided to give it a shot anyway. So, out comes the parcel tray, down goes the rear seat, and then I flip the front passenger seat down as well. Yeah, this box is tall. But, after a bit of adjusting, in it goes! And I don't need to borrow the Renault Triber for the day and swap cars, neat.
Post this, it's many days of staring at the black roof of the car in my parking during the lockdown and longing to take it out for a drive. Have to say, I love how the look has evolved. And that's particularly on this sporty edition. No, I'm not a big fan of the black stickers on the doors at all, but there are plenty of nifty design touches that make it stand out. Stuff like the black roof and the neat rear spoiler, which is also done in black. Then there's the hint of a diffuser also in matte black plastic, matching matte plastic along the running board, and I like the GTI-like nose too. Also love the stance, the wide base, the big wheels and the wheel arches that pop out. Yeah, the Polo's muscular wedge shape isn't new, but for me, it just hits the spot.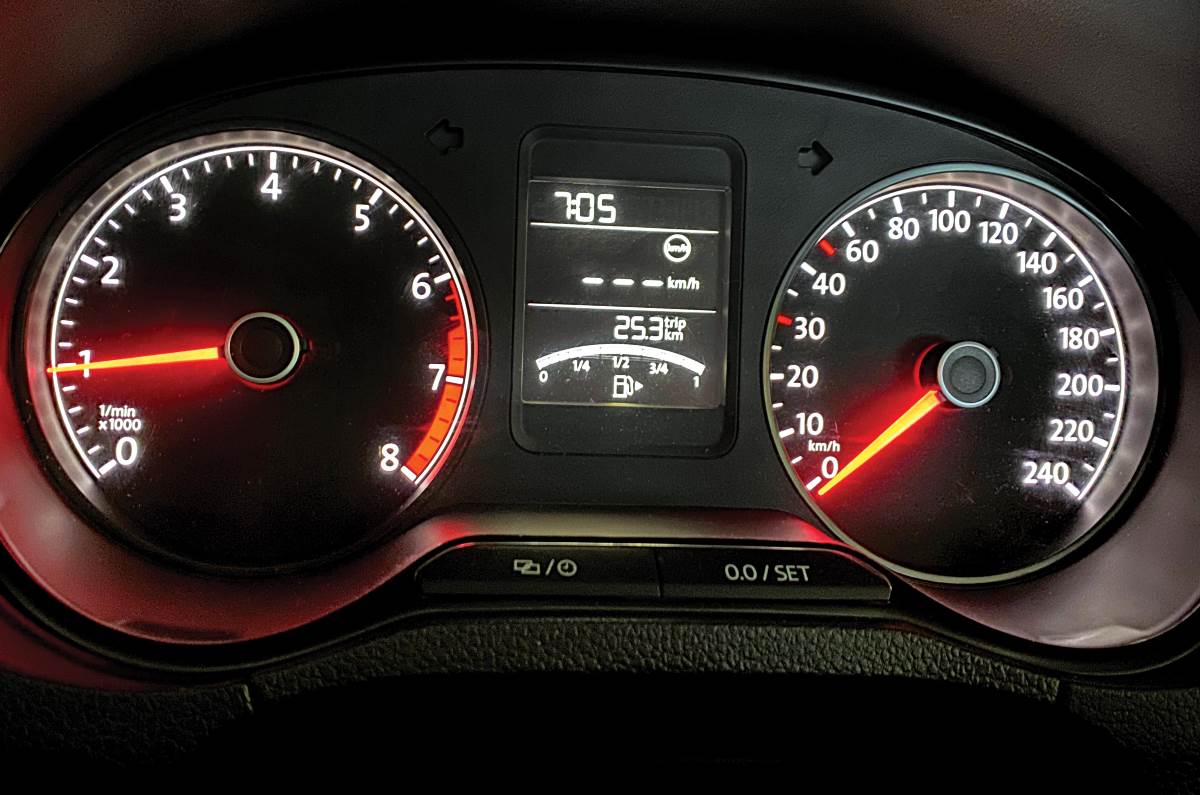 DIAL UP: Love these clear dials; digital instrument panel not needed.
"Why are you driving so fast" asks the wife a couple of weeks later, as I drive her to the other side of town to take her fist vaccine. Why indeed? Well, it's probably because I haven't driven in the last couple of weeks, the empty roads remind me of a rally stage and then I physically can't get off the throttle every time boost from the 1.0 TSI comes surging in. "It's a fast car," she deadpans.
Yes, it is. And the award-winning 1.0 TSI engine is a jewel. Selected as Engine of the Year in 2018, it today powers all manner of VW and Skoda group cars. The good thing here is that the Polo is one of the lightest, and that really does help give it some zing. The Polo even feels at home on a highway. Far from feeling out of breath, there's plenty under my foot even when I drive up to Lonavala, the 6-speed gearbox makes good use of the powerband at high speeds and even stability on the expressway is impressive.
LEG ROOM: Space in the back is tight, especially if you have a tall passenger.
Far from suffering because the Polo is built on an old platform, the 1.0 TSI benefits from having a stiff chassis, well-specified suspension, and ride and handling that most new competitors can't match. What's also evident is that the setup of the Polo has been improved over the years. The ride, for example, is now more comfortable, the Polo doesn't thud through bumps as badly anymore, and the steering has a bit more weight as well.
Yes, sure, I would have liked to have wireless Apple CarPlay (you need a cable now), a wireless phone charger would have been more convenient, and connected tech would have been nice, but these aren't deal breakers. And VW does have plug-in fix for connected tech (which we will test in a subsequent report).
REAR VIEW: No reversing camera on this version, only sensors.
Turbo lag does occasionally catch you out in traffic, the boost drops off quite sharply around 1,800rpm, there's no reversing camera, and space in the rear, of course, is tight. But the Polo still has a lot to offer. It's clearly the best driver's car in its class. It's fast, it's fun and the combination of the solid build (love that German door-shut) and high-quality interiors give it a level of sophistication others in the class can't match. More on this fascinating car and what it's like to live with in subsequent issues.