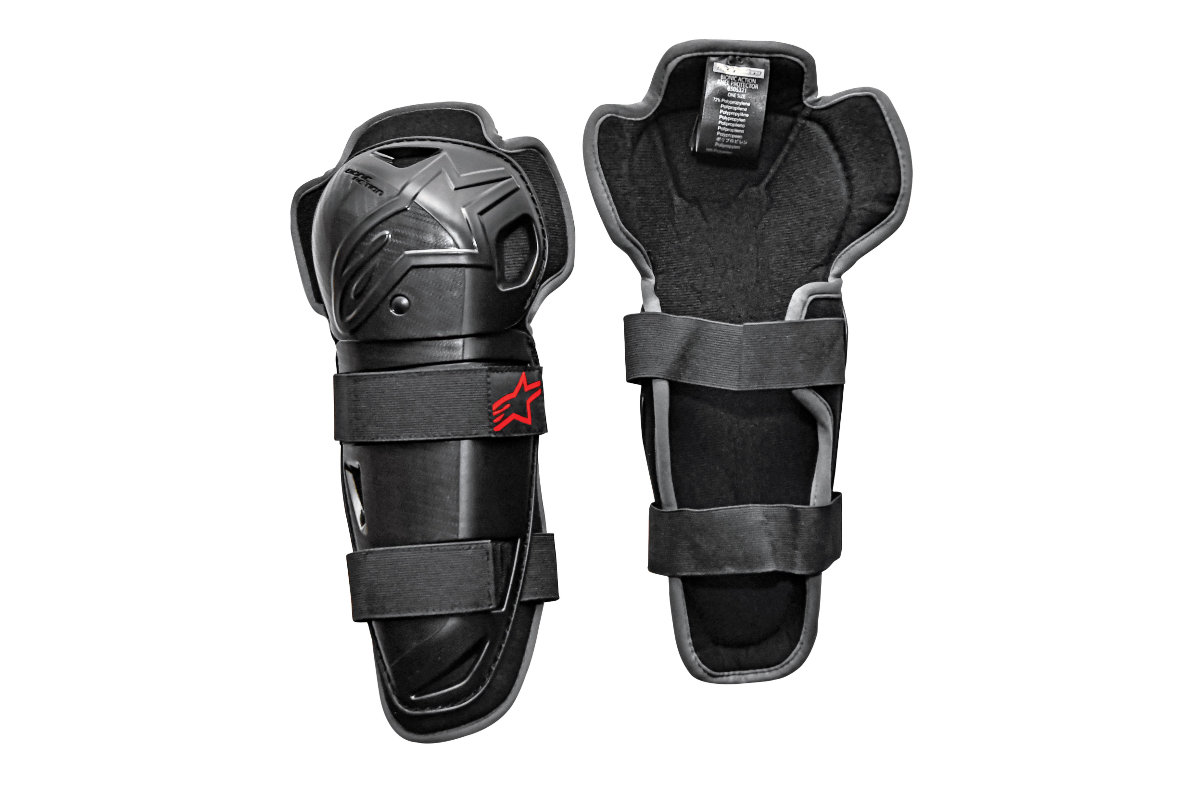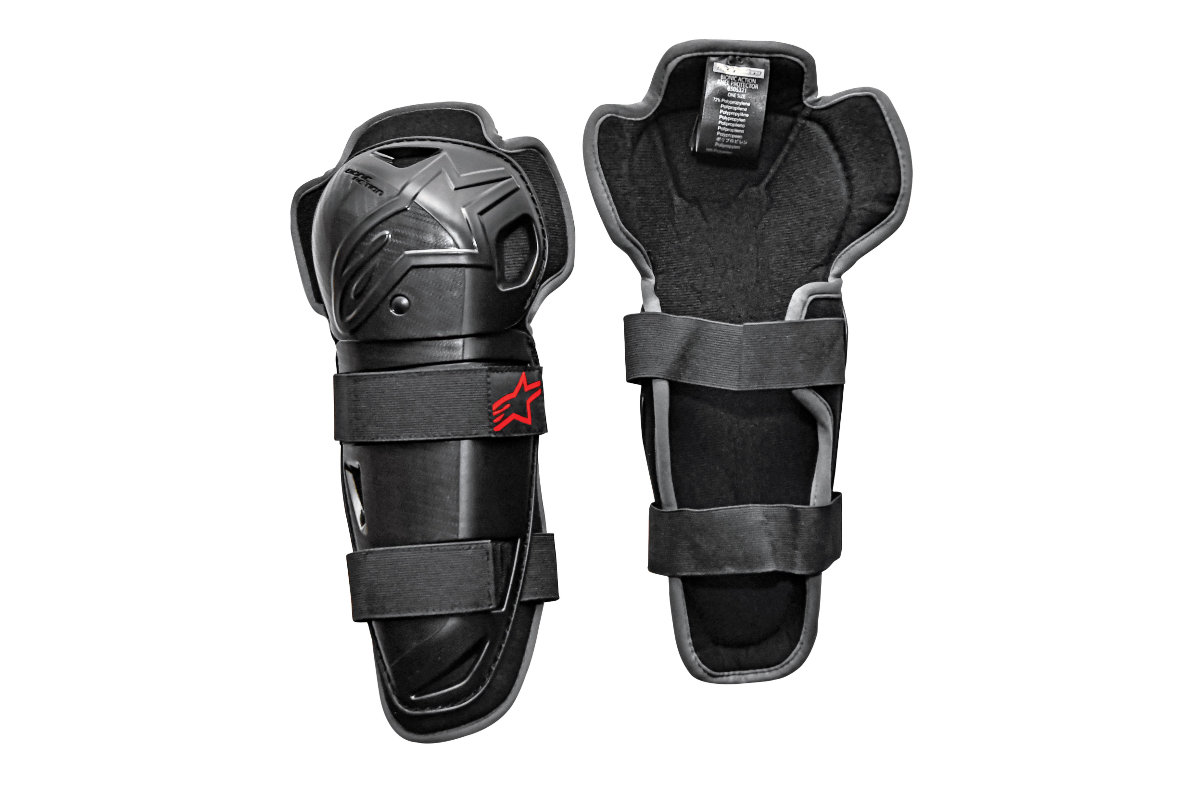 The alpinestars bionic action is a simple knee guard designed for use off-road, but it can also be strapped over/under a pant to give you some cost-effective knee and shin protection. The guard consists of a hard plastic outer shell mounted on a soft, high-density foam backing. The knee section of the plastic is separated from the shin, which allows for it to move with you on the bike.
The guard fits with two strong Velcro straps that both go round the calf, but there is no strap for the thigh area. At first, I thought the guards would eventually slide down out of place, but they stayed put for over six hours of riding and walking around.
These are the most affordable knee guards from Alpinestars and they perform as advertised, giving your solid impact protection for the knees and shins. But if you want additional protection against all too common rotational injuries, you'll have to look for more comprehensive (and much more expensive) knee braces.
Where: www.supermoto.co.in and www.planetdsg.com
Price: Rs 3,999