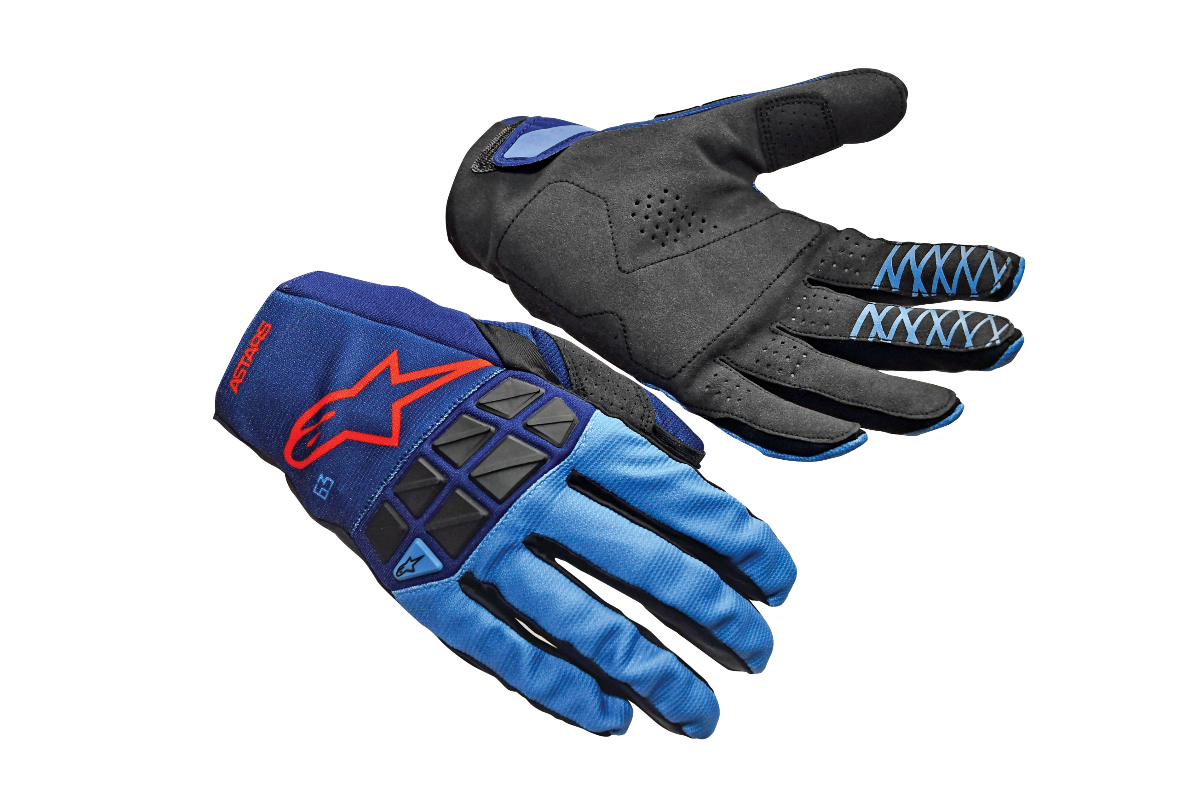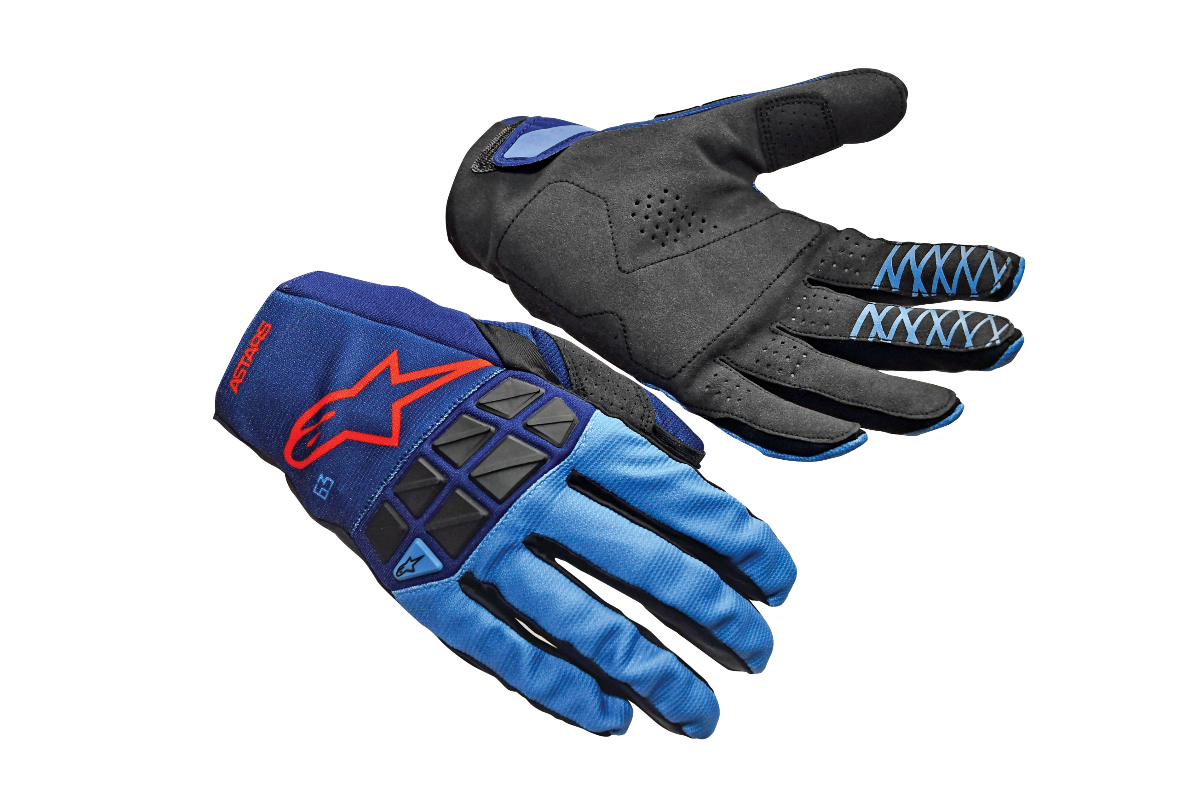 Riding with mx gloves for the first time can be a scary experience for a road rider used to the reassuring heft of full leather gloves. Since there are no high speeds on abrasive tarmac, the focus is on rider feel, and protection is much lower than what you'll find on road gloves.
It might seem, at first glance, that these gloves are a namesake bit of cloth that goes over your hand, but there's quite a bit of thought that's gone into them. The upper part is made out of a stretchy, highly breathable fabric that creates a snug, comfortable fit with a bit of TPR armour for the knuckles to give some mild protection.
The palm uses an artificial suede, which not only feels good, but is also nice and grippy against the handlebar. The suede has some ventilation holes and is double-layered in the grip zones for more durability. There are also some silicone lines on the first two fingers to improve grip against the hand levers.
All the fingers have externally stitched seams and the overall comfort is just fantastic. Obviously, you really wouldn't want to wear these on the road, but they've proved to be nice when taking our rally kit equipped longterm Hero Xpulse 200 off-road.
Where: www.supermoto.co.in and www.planetdsg.com
Price: Rs 2,999