Mr Berrill, of Berrill & Watson, said: "Insurance companies say, 'That's the fine print – this is actually what we meant', which is ironic to say the least.
"I've been an insurance lawyer for 25 years fighting insurance companies where they're trying to rely on the fine print, and here, the boot's on the other foot."
His firm has lodged 30 complaints with the Australian Financial Complaints Authority from businesses whose interruption claims have been rejected. The regulator said it had received 163 complaints nationally on the issue.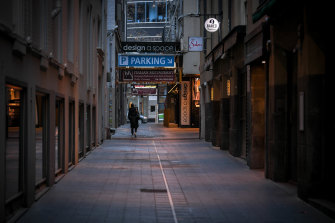 The Insurance Council of Australia took two of these claims – one from a caravan park in Tamworth and the other from a health food shop in the Melbourne suburb of Maribyrnong – to the NSW Court of Appeal as a test case, hoping for a knockout blow.
The court ruled the words were the words and the exclusion clause wasn't enlivened as COVID-19 was not declared under the old legislation.
So significant was the Court of Appeal's decision, the council said in its initial application to the High Court, that insurer IAG went into a trading halt and embarked on a $750 million capital-raising exercise in anticipation of a jump in claims.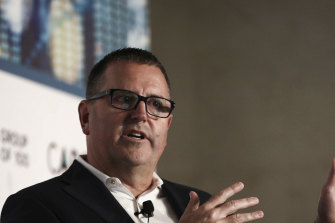 Part of the council's argument to the High Court is that because the policies included "subsequent amendments" in reference to the Quarantine Act, that also meant a repeal and replacement of legislation.
A spokesperson for the Insurance Council said that even before COVID-19, pandemic-related losses were considered rare and expensive.
"The nature of the risk means that it is, by most measures, uninsurable. The global reinsurance industry deliberately and clearly excluded pandemic-related losses from most policies on this basis," the spokesperson said.
A clear framework didn't yet exist to enable the industry to cover the global pandemic risk without the likelihood of insurance pools being bankrupted, the spokesperson said.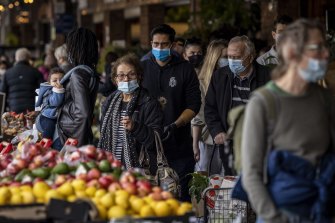 Kathryn Emeny, a partner at Warrnambool-based Maddens Lawyers, said insurers had "pressed pause or declined" many claims for losses from the lockdowns.
"It's particularly unfair for an insurer to seek to rely on an outdated piece of legislation to decline claims," Ms Emeny said.
Melbourne couple Travis and Liv Jones, who founded and run RBT gyms, had their claim with QBE knocked back, but their policy contains the Quarantine Act definition.
Ms Jones said her business lost $4 million last year and the claim, which is substantially less, would help eradicate their losses.
"Whether or not it's a viable option for insurance companies globally … that doesn't matter when right now, that is the cover we had, that is the cover we signed off on," Ms Jones said.
"We purchased these additional packs to ensure our company was protected for business interruptions. We did the right thing."
Amy Wang, who owns the Summerfield Estate on the Mornington Peninsula, said businesses should be entitled to at least some credit from insurance companies for the period in which they were forced to close.
She said insurance companies faced very little risk while businesses were shut, although they were still paying for insurance, which for her cost more than $14,000 a year.
"During lockdown you can't hold weddings and you can't open the door for people to have a site tour," Ms Wang said.
In Britain, a similar test case was launched by its corporate regulator and an initial ruling found mostly in favour of policyholders.
Loading
Mr Berrill said a High Court ruling in favour of businesses wouldn't mean people would immediately get paid because of complexities in policies in having to prove an outbreak occurred at or within a certain radius of premises, and that a loss occurred.
"Businesses are stuck in the middle of a big legal fight, but in the meantime, they should get advice about lodging claims and not wait," he said.
A second test case, also launched by the Insurance Council, is before the Federal Court to determine issues such as the definition of an outbreak. An individual case brought by Melbourne venues including St Kilda's Hotel Esplanade has also been lodged in the Victorian Supreme Court.
MORNING EDITION
The Morning Edition newsletter is our guide to the day's most important and interesting stories, analysis and insights. Sign up here.