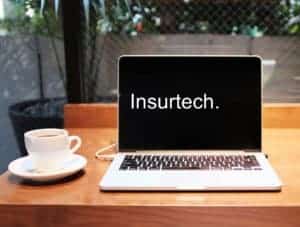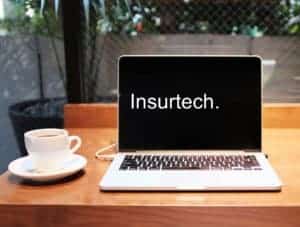 Tractable, the AI firm assisting insurers with accident and disaster recovery, recently revealed that it has acquired $60 million through a Series D round that was led by Insight Partners and Georgian.
Tractable's latest investment round has now doubled the total raised by the firm from $55 million to $115 million and values the business at $1 billion – making it "the world's first computer vision 'unicorn' for financial services," according to a release.
As explained in the announcement:
"When drivers get into an accident, they (or their repairer) can submit photos of the damage to their insurer, which Tractable's AI analyzes in real time to accelerate decisions that can otherwise take days, such as predicting whether the car is repairable, or assessing what repairs should take place. Over 20 of the global top 100 auto insurers use Tractable today to help their customers get back to normal faster after an accident."
The proceeds from the investment round will serve to "double down" on accident recovery, which is the firm's primary business. It will also fund new artificial intelligence solutions for accurately assessing the condition of an automobile, enabling users to understand car damage down to individual parts – "to enable transparent sale and purchase decisions."
The release further noted that LKQ North America, the provider of alternative automobile parts and the largest automotive recycler in the world, currently uses Tractable's AI "to optimize the recycling of end-of-life vehicles in North America." The update also mentioned that automotive firms and auto leasing financial institutions will now be able "to benefit from the technology."
Additionally, the round will be funding the application of Tractable's tech to assess different homes and properties. As stated in the release, working cooperatively with a global insurer based in Japan, Tractable will help homeowners "recover faster from a typhoon by allowing them to submit photos and obtain an AI-accelerated claim payout."
Tractable reports more than 600% revenue growth during the last 2 years, "in part through attracting new customers such as GEICO, the second-largest auto insurer in the US." Other clients include Tokio Marine Nichido, Mitsui Sumitomo, Aioi Nissay Dowa and Sompo Japan, the four largest P&C insurers in Japan; Covéa, the largest auto insurer in France; Admiral Seguros, the Spanish entity of UK leader Admiral Group; and Ageas, a top UK insurer.
Alex Dalyac, CEO and founder of Tractable, stated:
"Six years ago we founded Tractable to bring the AI breakthrough in image classification to the real world. We cracked how to assess cars, helping over a million people recover from accidents, and helping recycle cars that couldn't be repaired. We've turned $55M raised until now into $1B of valuation. And yet, there are other image recognition tasks out there, and more AI breakthroughs to come. Next up for us is homes."
Lonne Jaffe, MD at Insight Partners and Tractable Board member, remarked:
"Tractable's accelerating growth at scale is a testament to the power and differentiation of their applied machine learning system, which continues to improve as more businesses adopt it. We're excited to double down on our partnership with Tractable as they work to help the world recover faster from accidents and disasters that affect hundreds of millions of lives."
Emily Walsh, Partner at Georgian Partners, added:
"Tractable's industry-leading computer vision capabilities are continuing to fuel incredible customer ROI and growth for the firm. We're excited to continue to partner with Tractable as they apply their artificial intelligence capabilities to new, multi-billion dollar market opportunities in the used vehicle and natural disaster recovery industries."