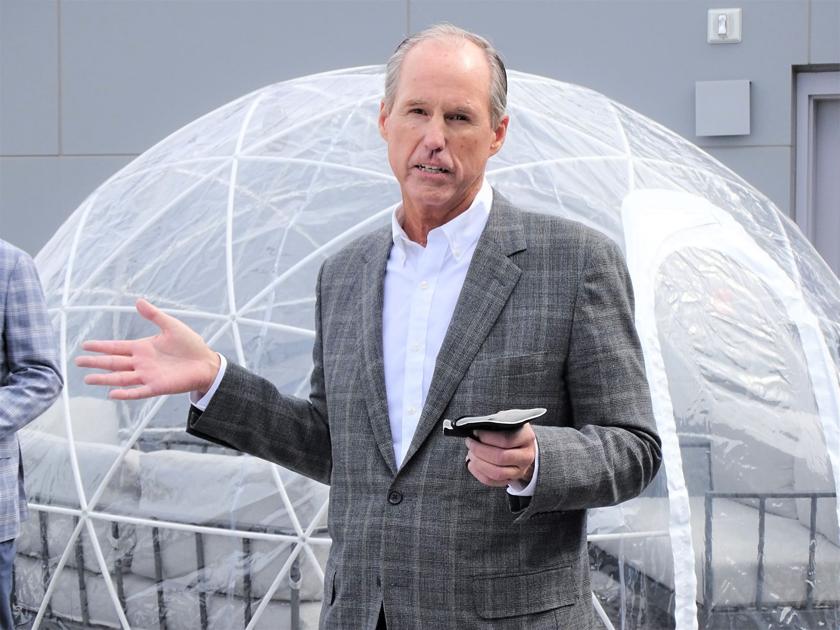 A judge on Tuesday ordered seven insurance companies to pay a New Hampshire-based hotel company more than $100 million for losses related to the economic impact of COVID-19.
In granting a motion for summary judgment by Schleicher & Stebbins Hotels LLC and denying the cross-motion filed on behalf of the insurance companies, Merrimack County Superior Court Judge John C. Kissinger Jr. found that coverage is triggered where there is a "distinct and demonstrable alteration" to property.
Kissinger rejected the insurance companies' argument that such changes to property "must be readily perceptible by one of the five senses, be incapable of remediation, or result in dispossession."
Marshall Gilinsky, a shareholder at Anderson Kill P.C. and counsel to Schleicher & Stebbins, said policyholders pay premiums for business interruption insurance to cover situations that affect their revenues.
"It does not matter if that something is a giant earthquake that breaks buildings in half, or an invisible virus that renders property unsafe and unusable," Gilinsky said in a statement. "To the policyholder, the effect is the same.
"In its decision today that the coronavirus causes a distinct and demonstrable alteration to property for purposes of business interruption insurance coverage, the court got that right. It's the right outcome under New Hampshire law, and it's the right outcome in general," Gilinsky said.
Schleicher & Stebbins Hotels LLC operates 23 hotels in Massachusetts, New Hampshire and New Jersey. In New Hampshire, the company operates three hotels in Portsmouth and one in Lebanon.
The lawsuit, filed in Merrimack County Superior Court, claimed the company paid nearly $1 million in premiums between Nov. 1, 2019 and Nov. 1, 2020, for $150 million in coverage for business interruption and hindrance by order of civil authority.
As of November, the company reported $80 million in losses, according to Mark Stebbins, one of the owners. He is also chairman and CEO of Procon Construction in Hooksett.
"We are very pleased with today's decision and look forward to proving up the full amount of our covered business interruption losses and receiving payment on our claim — which is long overdue," said Stebbins.
The insurers claimed that losses from a virus are not covered because there is no physical damage, such as fire, flood or a break-in, according to court documents.
The suit claimed the policies "provide 'all-risk' coverage and there is no exclusion for the risks or perils of pandemic, virus or communicable disease."
The court based its decision on the 2015 New Hampshire Supreme Court decision in Mellin v. Northern Security Insurance Company, which concerned the impact on property of cat urine odor.
In the summary judgment, the court compares the two loss situations by writing that the coronavirus, like cat urine, can be removed from surfaces through cleaning and disinfection, and like the cat urine in Mellin, SARS-CoV-2 did not originate in the plaintiffs' properties and cannot be seen or touched.
"Although cat urine may be smelled while a virus may not, the presence of SARS-CoV-2 is detectible, was found by various government authorities to be widespread in the regions in which the hotels were located, and has been 'consistent[ly]' determined to 'surviv[e] . . . on certain surfaces' of the kind available within and around the hotels," Kissinger wrote.
"The court concludes the policies' use of the terms 'loss or damage' and 'direct physical loss of or damage to property' encompasses the kind of damage caused by the spread of SARS-CoV-2 to the plaintiffs' properties," Kissinger wrote.
The court also rejected the insurance companies' argument that a "microorganism" exclusion applied because a virus — which commonly is not thought to be alive — is not unambiguously understood to be a "microorganism."
The court did grant a motion for summary judgment filed by one insurance company, AXIS Surplus Insurance Company, holding that an exclusion that AXIS added by endorsement for "pollutants or contaminants" applied where the meaning of "pollutants or contaminants" specifically included "virus."