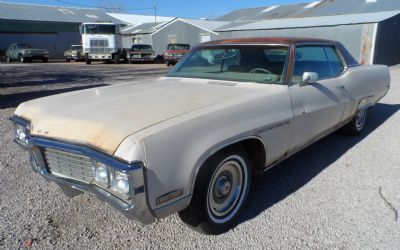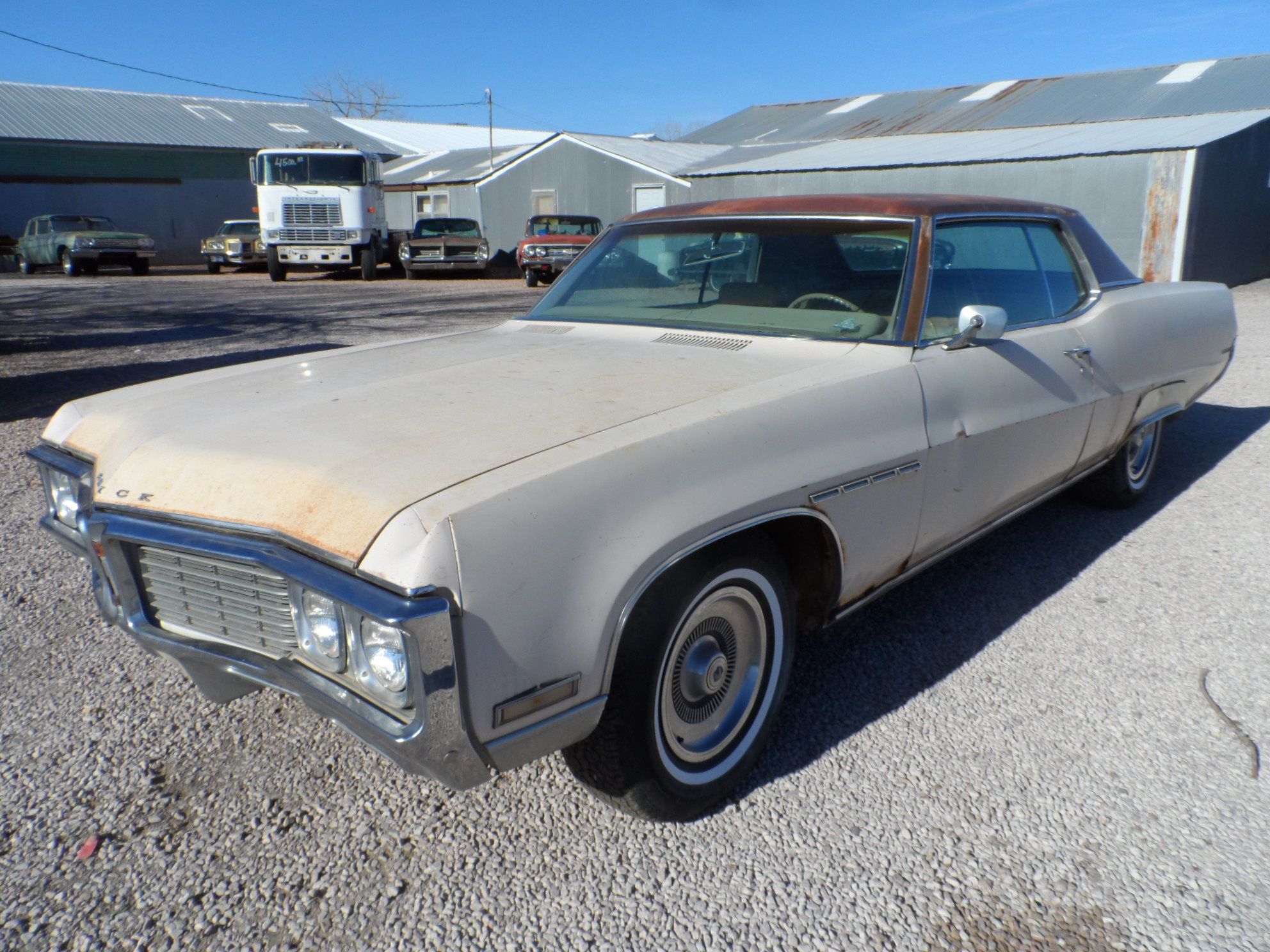 RARE! 1970 Buick Electra 2 Door Hardtop. This Big Buick is a really neat car. It is 99% complete, and is totally original. Has never been wrecked, repainted, or bondoed up. Great To Restore This Big Car!
Has original paint and is in need of restoration, as it is now in fairly poor condition. Has some Minor Rust out in areas, you can see in the photos. Has solid floors. Has some extra parts in the trunk, and even has the original wheels, hubcaps, and spare tire.
Has a nice front clip, good grille and bumpers. Interior is complete, but now is in poor condition, from sitting outside too long. BUT, INTERIOR IS NOT MOUSE EATEN . Just a victim of old age. Windshield has a crack, but rest of the glass is good.
Has the RARE Big 455 V8, with an automatic transmission. Motor will run, but has a slight miss. I did move the car forward and backwards, BUT HAVE NOT DRIVEN IT, SO IT IS NOT A DRIVER. The brakes have bled down, from sitting, and you will need to do some TLC on the brakes. We do have the ignition key, but for some reason the trunk lock and key are missing.
Price is ONLY $3,200 for this Big Old Buick Electra, and Comes With a Clear South Dakota Title. PLUS WE DON'T CHARGE YOU A TITLE FEE EITHER.
Don't miss this jewel in the rough. For more information, Call Bill at Motion Unlimited Museum and Classic Car Lot. Rapid City, South Dakota 605-348-7373.