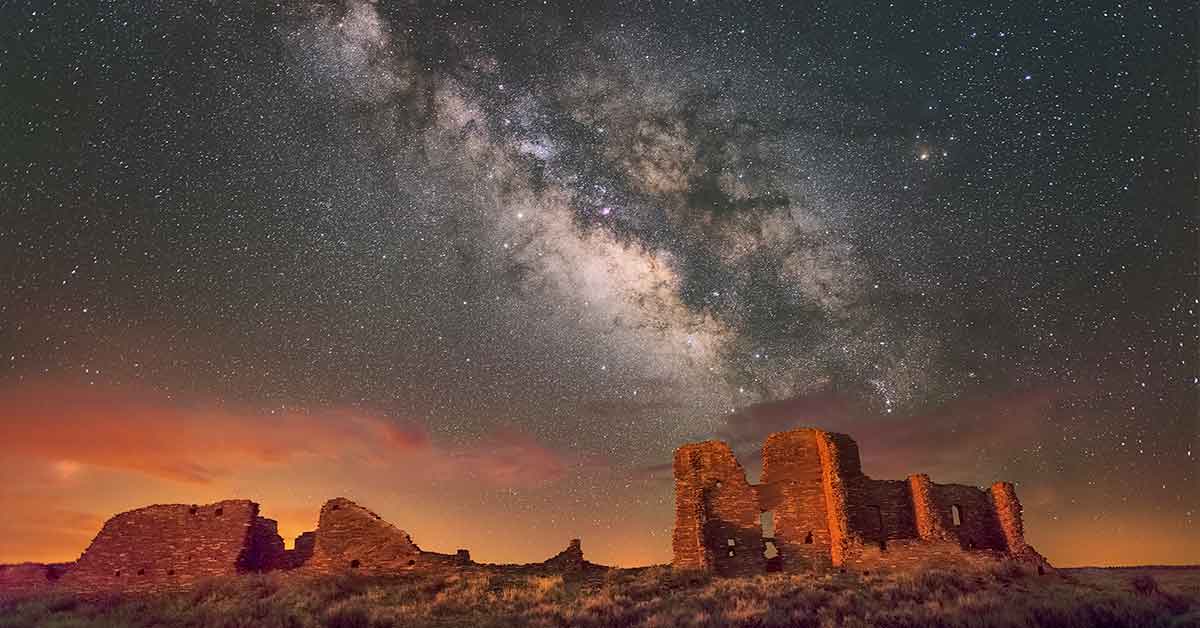 Health insurance in New Mexico
This page is designed to be an overview of the various types of health coverage available in New Mexico, including individual market (self-purchased) plans, Medicaid, and Medicare. Employer-sponsored plans are used by the majority of working-age people, but those are manged by the employers themselves, and are not available for individuals to select unless they are employed by a business that offers them. Our overview includes details about the open enrollment periods that apply to individual market plans and Medicare, as well as the state's experience with Medicaid expansion.
New Mexico's health insurance marketplace
Under the Affordable Care Act (Obamacare), each state has a health insurance exchange (marketplace) where individuals and families can obtain self-purchased health insurance.
New Mexico has a state-run health insurance marketplace that utilizes the federal enrollment platform at HealthCare.gov (known as an SBE-FP, for "state-based exchange-federal platform"). Starting in fall 2021, however, the state plans to operate its own enrollment platform, and will have a fully state-run exchange at that point.
For small businesses, New Mexico has its own SHOP exchange enrollment platform where employers can select a small group plan for their employees.
Five health insurance companies will offer individual market plans through the New Mexico health insurance marketplace for 2021: Blue Cross Blue Shield of New Mexico, Molina, True Health, and two newcomers: Western Sky (Ambetter) and Friday Health Plans.
Four insurers offer plans in the New Mexico exchange in 2020, but New Mexico Health Connections (one of only four ACA-created CO-OPs still operational in the US as of 2020) will close its doors at the end of 2020, leaving just three CO-OPs operational nationwide.
Overall, average 2020 premiums (before subsidies are applied) increased by just under 1 percent in the state's individual marketplace, after decreasing by about 1 percent for 2019.
Read more about New Mexico's health insurance marketplace.
New Mexico open enrollment period and dates
Open enrollment in New Mexico for 2021 health plans ran from November 1 through December 15, 2020. This window is an opportunity for individuals and families to sign up for new health coverage, or renew or change an existing plan for the coming year.
New Mexico residents with qualifying events can enroll outside of the open enrollment period.
Learn more about how open enrollment works in the individual health insurance market.
Although small group health plans are available through New Mexico's state-run SHOP exchange (beWellnm for small businesses), employers are not limited to purchasing coverage during a particular time of the year. The SHOP exchange relaxed its rules regarding employer contributions in 2019, allowing more small businesses to obtain coverage for their employees, even if they needed the employees to cover the majority of the cost. For people employed by a business — small or large — that offers health benefits, the employer sets the schedule for the annual open enrollment period, giving employees time to make changes to their coverage for the coming plan year if they wish to do so.
Medicaid expansion in New Mexico
New Mexico agreed to accept federal funding to expand Medicaid coverage eligibility under the Affordable Care Act and, as of early 2014, it was estimated that nearly 48 percent of the uninsured population in New Mexico would be eligible for expanded Medicaid coverage.
As expected, Medicaid enrollment initially grew rapidly, and then stabilized. By the end of 2017, it was about 63 percent higher than it had been in 2013. But as of May 2020, an estimated 764,165 New Mexico residents were enrolled in Medicaid plans – up 67 percent from fall of 2013, and reflecting an increase in enrollment driven by the coronavirus pandemic.
A significant number of New Mexico's Medicaid enrollees are eligible due to the state's expansion of Medicaid under the ACA. As of 2019, 258,061 New Mexico residents were enrolled in Medicaid under the expanded eligibility guidelines. That number has likely grown higher in 2020 as a result of the job and income losses caused by the pandemic.
Read more about Medicaid coverage expansion in New Mexico.
Short-term health insurance in New Mexico
New Mexico used to default to the federal regulations for short-term health insurance plans. But after the Trump administration changed the rules, allowing short-term health insurance plans to have longer coverage periods, New Mexico changed its rules. As of 2019, the state only allows short-term health insurance plans to have terms of up to three months, bans renewals, and doesn't allow the plans to be sold to anyone who has had short-term coverage in the past 12 months. After the state's new regulations took effect, insurers stopped offering short-term health insurance plans in New Mexico, and the state is now one of 11 where there are no short-term plans for sale.
Read more about short-term health insurance in New Mexico.
How has Obamacare helped New Mexico?
In the past, New Mexico has struggled with public health and a high uninsured population. But under the Affordable Care Act, the state has implemented Medicaid expansion and a federally supported state-based marketplace and seems to be moving in a better direction.
According to U.S. Census data, the uninsured rate in New Mexico was 18.6 percent in 2013, but was reduced by more than half – to 9.2 percent – by 2016. But it had increased to 9.5 percent by 2018, and to 10 percent by 2019, in keeping with the nationwide trend of a growing uninsured rate under the Trump administration.
As of 2019, there were more than 258,000 New Mexico residents enrolled in expanded Medicaid, all of whom were eligible for this coverage as a result of the ACA.
And as of 2020, there were nearly 40,000 New Mexico residents with private health plans selected through the exchange, all of whom have coverage for the ACA's essential health benefits. And more than three-quarters have premium subsidies that make their monthly premium costs more affordable.
New Mexico health ratings
When it comes to health, New Mexico faces several challenges that place it firmly toward the bottom half of most rankings.
New Mexico ranked 37th in the 2019 edition of America's Health Rankings, and 35th in the Commonwealth Fund's 2019 Scorecard on State Health System Performance.
Does New Mexico have a high-risk pool?
Before the ACA, individual health insurance was underwritten in nearly every state, which meant that pre-existing conditions could prevent a person from obtaining a policy, or could result in significantly higher premiums or policy exclusions. The New Mexico Medical Insurance Pool (NMMIP) was created to give people an alternative if they were unable to obtain individual health insurance because of their medical history.
Now that the ACA has been implemented, all health insurance plans are guaranteed issue, making high-risk pools largely obsolete. But NMMIP is one of a few state-run risk pools that is still operational. 2020 rates for NMMIP are available here.
Although there were once more than 10,500 people enrolled in NMMIP coverage, enrollment had dropped to 2,500 by the end of 2017, due to people transitioning to Centennial Care (Medicaid) or individual market plans. NMMIP remains an important source of coverage for disabled New Mexico residents who are under 65 and enrolled in Medicare (with Medicare eligibility triggered by their disability), as the state does not require private Medicare Supplement (Medigap) insurers to offer coverage to enrollees under the age of 65 (about 16 percent of Medicare beneficiaries in New Mexico are under the age of 65).
NMMIP is also serving as a critical safety net during the COVID-19 pandemic, as the state is allowing people without access to other health insurance to enroll in NMMIP coverage during the pandemic.
Medicare coverage and enrollment in New Mexico
As of August 2020, there were 431,894 New Mexico residents enrolled in Medicare plans, including those with Original Medicare as well as those with Medicare Advantage plans. Most Medicare beneficiaries are eligible because of their age, but 16 percent of New Mexico's Medicare population is under 65 and eligible because of a disability.
Read more about Medicare enrollment in New Mexico, including the state's rules for Medigap plans.
New Mexico health insurance resources
Health reform legislation in New Mexico
Some significant pieces of legislation were enacted in 2019 in New Mexico, including HB436, which codifies ACA consumer protections into state law, and SB337, which protects consumers from surprise balance billing (ie balance billing from out-of-network providers in emergency situations or when the patient goes to an in-network facility but is treated by an out-of-network provider—either unknowingly or when there is not an in-network provider available).
Codifying the ACA's consumer protections is a nod to the possibility that the ACA could be overturned by the Supreme Court in the California v. Texas (Texas v. Azar/US) lawsuit, but without federal funding for premium subsidies and Medicaid expansion, however, it's unlikely that states could realistically maintain consumer protections, as premium subsidies are necessary for most enrollees in order to make guaranteed-issue health insurance affordable.
New Mexico gained national attention during the 2019 legislative session due to H.B.416 and S.B.405, which would have allowed people to buy into the state's Medicaid program even if they were otherwise ineligible. Neither bill passed, but they could be revisited in the future.
Legislation to create a Health Security Plan (HB295 and SB279) did not advance to a vote in either chamber. But lawmakers did pass HM92, directing the legislative finance committee to conduct a fiscal analysis of a health security plan. The results of the analysis are to be reported to the legislature by July 2021. Three consulting entities (KNG Health Consulting, IHS Markit, and Lee Reynis, a researcher based in Albuquerque) have been awarded a $390,000 contract to conduct the study.
New Mexico also made headlines in 2020 with legislation that would have essentially extended the federal health insurance tax (which is being eliminated at the end of 2020) and used the money to make coverage more affordable for New Mexico residents. The legislation passed the House in the 2020 session, but died in the Senate.
Scroll to the bottom of the page for a summary of other recent health reform-related bills in New Mexico.
---
Louise Norris is an individual health insurance broker who has been writing about health insurance and health reform since 2006. She has written dozens of opinions and educational pieces about the Affordable Care Act for healthinsurance.org. Her state health exchange updates are regularly cited by media who cover health reform and by other health insurance experts.