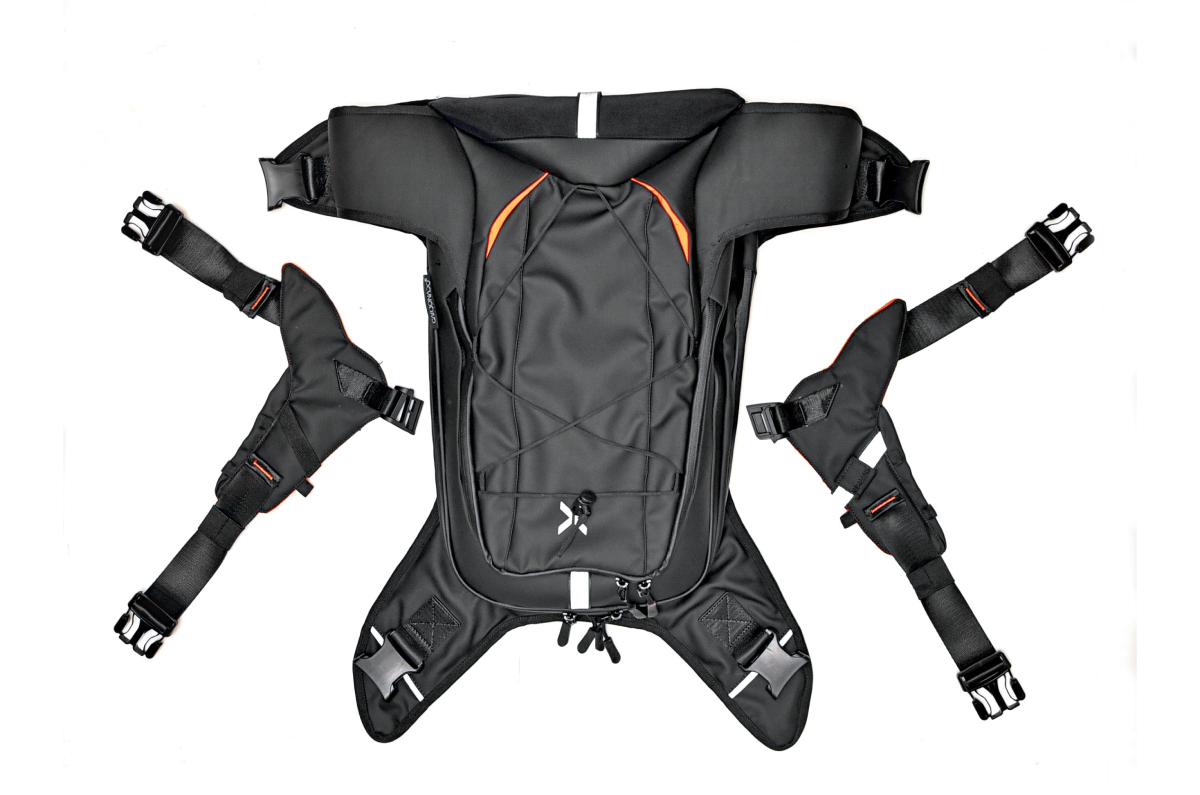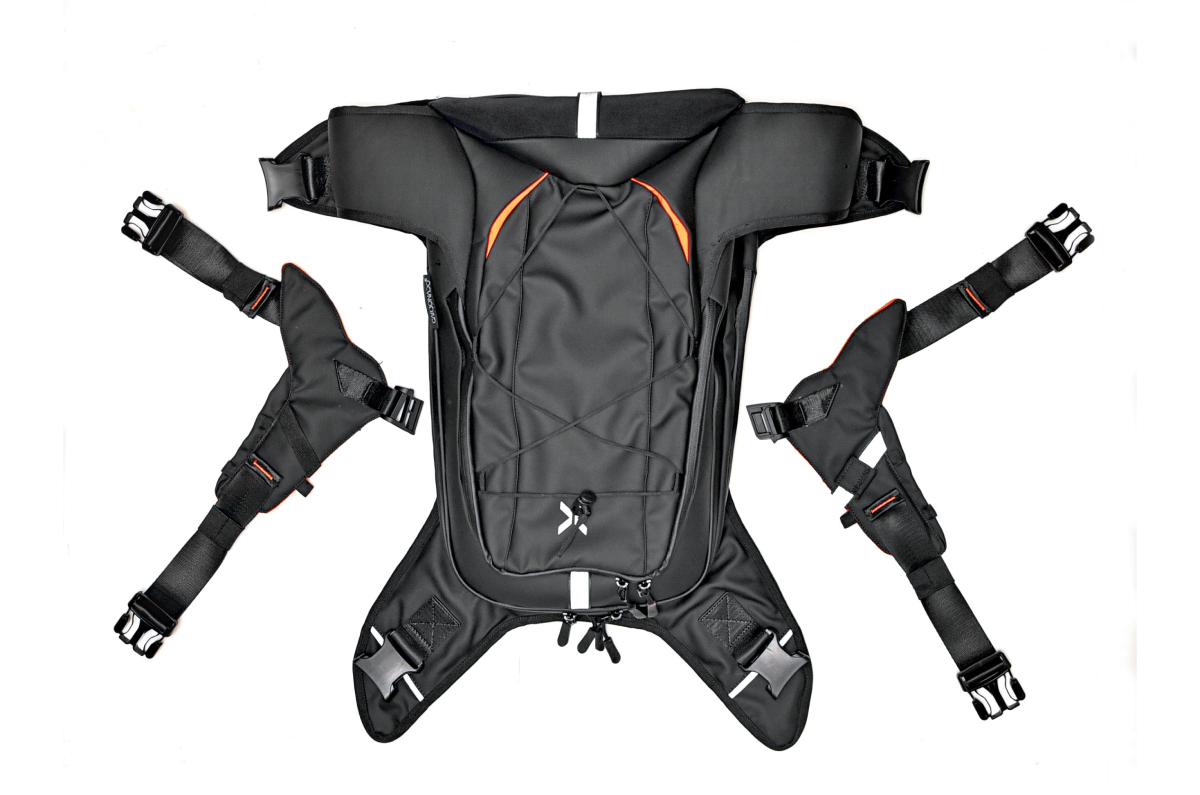 Backpacks are often an overlooked motorcycling accessory in our country and I, for one, detest backpacks that come in the way of riding a motorcycle comfortably. Although I'm keen on buying the Kriegas and Ogios of the world, my pockets aren't deep enough to splurge on one, which is why the new Carbonado X16 caught my attention.
The primary reason why I've found the Carbonado X16 to be so comfortable over thousands of kilometres of testing is its unique four-way fly harness system. It offers optimum weight balance by means of two vertical adjuster straps that go over the shoulder and two horizontal adjusters that wrap around the torso. These straps are made of the same material that's used to make automobile seat belts and that should give you a fair idea of their toughness. The harness system allows for a wide range of adjustability, depending on the load you are carrying or the rider's body type, while the adjustment mechanism itself is pretty easy to use. This, along with the German Fidlock magnetic fasteners, rated to handle 40kg of suspended weight, ensure a snug fit, almost as if the bag is hugging you tight. These fasteners are also extremely easy to operate, even with a gloved hand, making it massively convenient to take the bag off to access what's inside.
On the motorcycle, the snug fit translates to unimpeded movement, no matter the type of two-wheeler you're riding. You could also be barrelling down the highway at speed or hanging off the saddle while negotiating a corner, and the bag won't move an inch. In fact, I felt no fatigue even after spending 12 hours in the saddle, with the bag filled to the brim with my belongings. Speaking of which, the Carbonado X16 isn't huge and offers 15 litres of storage space that's spread over three compartments, one of which is dedicated towards carrying a hydration bladder (sold separately). You also get a removable thermal pouch to keep the contents of your lunch box warm.
As far as build quality is concerned, the bag feels solid and premium to the touch. It is made with 900D reverse fabric that's resistant to scuffs, while the Durable Water Resistant (DWR) coating over it and the supplied rain cover offers some amount of protection in light rain.
On the whole, I'm thoroughly impressed by the Carbonado X16 for its utility and all-day comfort it offers, whilst remaining well within reach of someone looking for a high-quality motorcycle backpack at a reasonable price.
Where: www.thecarbonado.com
Price: Rs 3,950