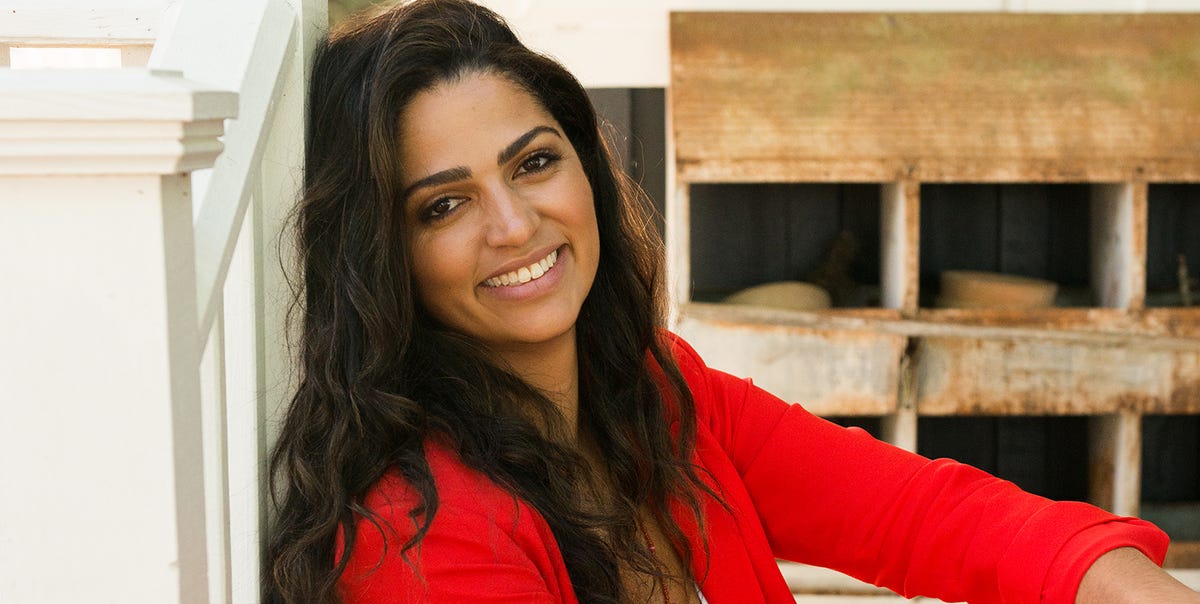 Women's History Month is underway and Camila Alves McConaughey, founder of the Women of Today lifestyle site, is celebrating with a special Amazon Handmade collection. The curated gift guide features a selection of unique handcrafted home decor items, jewelry, and beauty products — all from women-owned businesses and talented female makers.
"These unique gift ideas are perfect no matter how you plan to celebrate the women in your life while also supporting female entrepreneurs and small businesses," said Camila, who is married to actor Matthew McConaughey. "It is up to us to create a supportive and uplifting community who advocate for each other in all of our endeavors and this is just one small and easy step we can take to do so."
Take a look at some of our favorites from Camila's Amazon Handmade gift guide below, which are perfect for showing appreciation for a special woman in your life or keeping for yourself (we won't tell).
1 Moisturizing Ointment
16J Organics
amazon.com
$18.00
Cold temps can take a toll on your skin. Soothe yours with this rich ointment that's loaded with ingredients like coconut oil, beeswax, and shea butter.
2 Letter Initial Gold Fill Bracelet
JENNYandJUDE
amazon.com
$30.00
Do your Mother's Day shopping early, and gift Mom this gorgeous bracelet with her initial or yours!
3 14K Gold Filled Genuine Baroque Freshwater Pearl Hoop Earrings
Jean's Studio
amazon.com
$49.99
If you've been in a jewelry rut, go for these dainty pearl earrings that can easily dress up the most basic outfit.
4 Blue and Gold Lotus Flower Ring Dish
Manuela Marino Ceramic
amazon.com
$38.00
You'll never lose another ring again as long as you make this pretty lotus flower dish a part of your nightstand setup.
5 Personalized Encouraging Words Handmade Baking or Art Apron
Sara Sews, Inc.
amazon.com
$35.99
Delight the budding chef in your life (think ages 7 – 13) with this cotton apron that can be customized with any words of your choice.
6 Owl 4-Piece Kitchen Set
East Tennessee Crafts
amazon.com
$24.99
If you love the look of crochet items, snag this playful kitchen set that comes with two hanging towels, a pot holder, and a dish cloth.
7 Springtime Candle Combo
KarmaLit
amazon.com
$38.00
Take your self-care routine to the next level with this set of two soy candles, featuring lavender as well as an alluring blend of gardenia and jasmine.
8 Copper Wire Wrapped Earrings with Swarovski Simulated Pearl
Pillar of Salt Studio
amazon.com
$28.00
Don't start your next Zoom session without the perfect earrings. We love this striking blue faux pearl design wrapped in copper wire.
9 Multi-Color Bright Beaded 8-Strand Twisted Bracelet
Meredithbead
amazon.com
$25.00
You can't go wrong with this colorful beaded bracelet to add a dose of personality to a casual ensemble.
10 Ecuadorian Rose Herbal Bath Salts
La Parea Wellness
amazon.com
$25.00
Stress-filled days call for a relaxing bath. Make your next one a bit more luxurious with these rose-scented bath salts.
This content is created and maintained by a third party, and imported onto this page to help users provide their email addresses. You may be able to find more information about this and similar content at piano.io