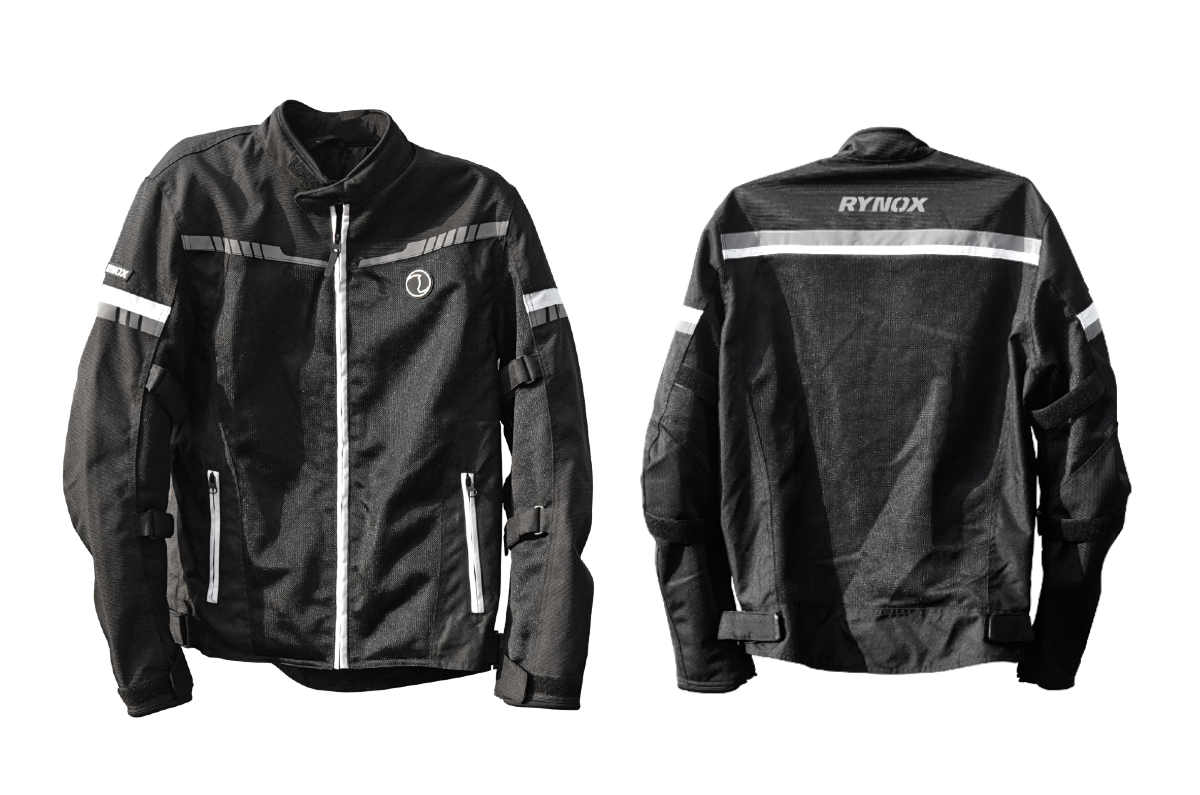 The end of the lockdown meant we could finally get back on our motorcycles, but for me, it brought with it a little bit of dismay – little to no exercise and a rather unhealthy diet had taken a toll on the general proportions of my body and, to put it simply, my riding jacket had become a little too snug. Yes, the ideal (and healthy) solution would be to lose all that extra weight, but the quicker and much easier route was to get myself another, better fitting jacket. The one I was using was an office hand-me-down and it was in need of a replacement anyway.
In comes the Rynox Air GT 3 jacket. Rynox is an Indian manufacturer that's gotten increasingly popular over the last couple of years, and it's not surprising to see why. The gear they have on offer is quite affordable and uses some rather good components. This Air GT, at just under Rs 7,000, is their entry-level jacket, touted as a "no-nonsense jacket for the no-nonsense motorcyclist" – exactly what I was looking for.a predominately mesh construction with large ventilation panels across the front, back and inner arms. The rest of the jacket, like the shoulders and outer arms, use a more abrasion-resistant 600D polyester. The mesh panels allow for good airflow, especially around the chest and underarms, and I'm particularly appreciative of this in slow-moving traffic around the city. There's also a reflective strip around the chest, back and upper arms, while the collar and cuffs feature a neoprene trim. It's a rather basic construction, but there's little to find fault with.
The protection it offers is rather impressive, too. The Air GT 3 features CE Level 2 armour in the shoulders, elbows and back from Safe-Tech, a reputable armour manufacturer in Italy. However, it misses out on any form of chest protection and there is no provision or insert for your own armour. The jacket does have a close fit (but it's not extremely snug), so it also eliminates the option for you to slide in single-piece chest armour, like you would with a race suit. There are Velcro girth adjusters along the arms and on the waist, along with one for the neck. My only major issue with the fit is that fastening the Velcro strap around the neck makes the opening quite narrow, and this causes the front of the collar to constantly brush against my neck.
CE Level 2 armour is standard; largely mesh construction.
Rynox themselves claim that the Air GT 3 is ideal for use in an urban setting and the occasional highway ride. Nevertheless, it does come with two additional layers – one external rain liner and one internal thermal liner – both of which can be used in the jacket without the other.
Additionally, Rynox is offering a complimentary 1-year accident insurance cover of Rs 50,000 on the purchase of this jacket. It's a claim I hope I, or anyone else who owns this jacket, never has to make, but it's a good initiative. Overall, the Air GT 3 is great for everyday use and provides good quality and protection. That said, if you can spend another Rs 1,500, you should consider the Rynox Tornado 3 jacket that offers just as much ventilation, Knox armour in the shoulders, CE Level 1 armour in the chest as standard, and Cordura panels in abrasion prone zones like the shoulder and forearms.
Price: Rs 6,850
Where: www.rynoxgears.com