I'm sorry to break it to you right off the bat but My Traffic Business is an utter scam.
You don't have to take my word for it, I'll tell you more about this opportunity and run down to you how it's supposed to work, and I'll reveal to you what set the alarms bells ringing.
If you're trying to look for a legit way to make money online, I assure you My Traffic Business is not what you're looking for.
But I won't leave you in the dumps. At the end of this review, I'll tell you of a solution you can try out for yourself before committing your hard-earned money to it.
If you're ready for some shocking truth, let's get started!
What We'll Cover In This Review:
What Is My Traffic Business?
My Traffic Business is an online income membership site supposedly helping you make money by just sending emails a few minutes per day. The emails are meant to pitch your affiliate offers which are said to get you at least $500.
James Wendell, or so that's who he claims to be, will tell you he'll "hand you the products people want which gets you massive commissions".
He says you only need 1 hour to set up everything and 30 minutes per day to send emails.
He's even so audacious to claim you'll make $10,000 on the 1st month because he made so too.
You just send people an email and as simple as that, you're supposedly on your way to making $1000s per day.
Don't get confused. My Traffic Business also goes by the names My Traffic Biz, My Traffic Biz v2.0, and Wake Up To Cash Now.
I find it funny why he names this online opportunity as "My Traffic Business" when in reality it does nothing to help you drive people to affiliate offers.
Why I Don't Trust James
If he's trying to make himself more real by posting a picture of him and "his wife" near a beach, he's utterly failing in his goal.
This picture isn't really of him, it's just a stock photo he got off the internet.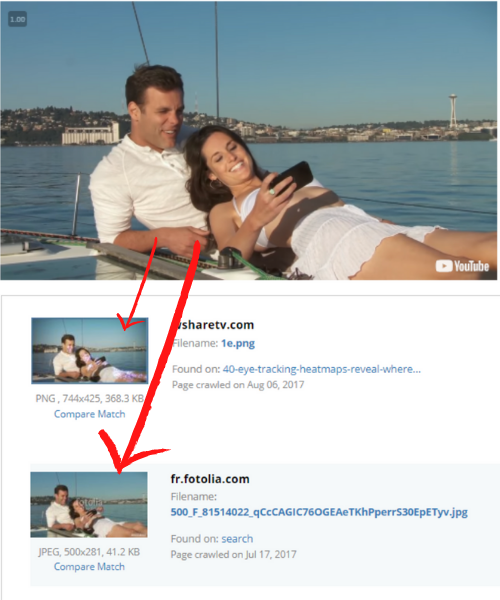 Now tell me:
Will a trustworthy internet marketer hide behind a random photo of a stranger?
How Much Is My Traffic Business?
To access My Traffic Business, you have to pay $47 as a one-time fee. If you opt to get the VIP Priority Support option, you'll need to add $9.95 to what you've paid.
This James guy really wants you to opt-in because once you try to exit the page, you'll be offered a 50% discount just so you'll buy it.
Do My Traffic Business Give Refunds?
Even if it's a small amount, if you realize it's really not worth the buck, you'll surely want your money back.
The sad part is, you'll only be promised a refund within 10 days without any assurance they'd follow through.
Most of the complaints filed in Better Business Bureau are only promised getting their money back within a few days. Never will you see My Traffic Business saying they've processed it already; all are promises of refunds in a few days.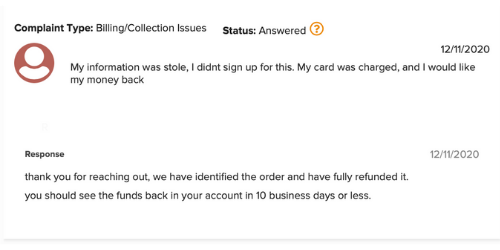 How Does My Traffic Business Work?
My Traffic Business will supposedly teach you to do affiliate marketing using email marketing. It will tell you to create an email list, not mainly to pitch other affiliate products but to pitch My Traffic Business System to others.
How do they teach you? By giving you an eBook called "List Building Excellence".
That's it. You have to take care of the rest.
You supposedly make a commission by pitching what you bought to others.
Then here's the funny part:
You take care of driving traffic to your offer. You work on getting people to sign up.
My Traffic Business is not living up to its name because it's YOU who'll do the heavy lifting in getting people to your offers.
You're supposed to refer people to the website using their email and if they don't sign up, they'll be added to your email list so you can annoy them over and over again.
Why This Won't Work
First, getting shoved one eBook with the expectation you'll understand the ropes is just outrageous.
Proper training needs guidance. It needs visual materials like videos to help you grasp important concepts and show you how things are done.
You also need to have access to people who you can ask to for advice when you get stuck along the way.
My Traffic Business doesn't offer these things, just one lousy eBook.
Second, you're made to believe it's a tool to help you get buyers to your offers. Sorry, the name is plainly misleading, it won't help you with buyer traffic. You have to do everything yourself.
If you'll be able to make money from this, it's just because there are still people online who have no idea how making money in the digital world really works and they're too trusting to think you know the way.
Is My Business Traffic A Scam?
Yes, My Business Traffic is definitely a scam. Not only does it use stock photos to identify the owner, but it also uses actors to make good reviews on their behalf. Ultimately, it doesn't deliver the income it promises.
Other than these reasons, My Better Traffic is also a scam because of the sheer volume of complaints from people who've tried it.
If My Traffic Business Were Legit They'd Be No Need To Hire Actors
Yes, they didn't just hire one, but a couple of actors just to make you feel it really works and you'll really make money from it.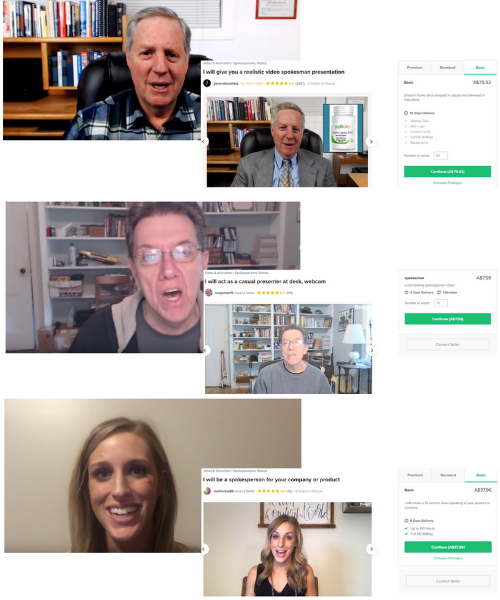 These actors will say anything and act so convincing just to make money.
Think about it:
If My Traffic Business is a legit opportunity, why will they need to hire people to vouch for them?
Better Business Bureau: A Ton Of MTB Complaints
The Better Business Bureau complaints are just about the refund, it's worse. Many who used to believe My Traffic Business works are not complaining about losing money in their banks, getting charged by My Traffic Business without their authorization.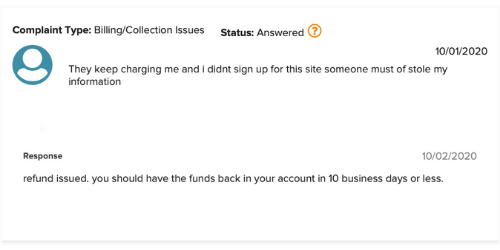 They've revealed My Traffic Business stole information from them and some of them didn't even sign up for it yet! Now how scary is that!
Now this complaint I have here is heart-wrenching. He or she is a retired person, getting charged for something that was supposed to be a one-time fee.
When he processed a cancellation, he couldn't reach anyone through phone and email.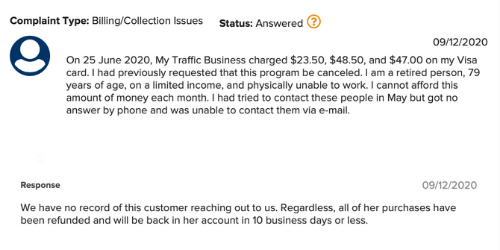 Imagine how dreadful it is to target even the most vulnerable elderly who just have enough pension to cover their needs.
If you've visited My Traffic Business' website, get out of there as fast as you can, or risk losing your identity and money like these people who filed complaints on them.
Where Do You Go From Here?
My Traffic Business is not just a lousy opportunity to try, it's even an outrageously dangerous one.
There's no doubt you can't trust it because it has all the tell-tale sign of being a bogus opportunity sneaking it's ay into your pocket. From using stock photos, to hiring Fiverr actors, down to stealing people money and information.
The internet is really a scary place to be if you don't know what you're doing.
To remedy this concern, you should ditch shiny shortcuts and have the willpower to learn your way to success.
I've got to tell you, affiliate marketing has huge potential in helping you reach your online income goals.
It'll really help you establish your own business ONLY if you know how it really works.
Shiny shortcuts won't tell you what you really need to learn, because if they did, they wouldn't be able to fool anyone anymore.
The best way to build your business is learning the ropes yourself.
What Affiliate Course Can You Take?
One of the best on the list is Wealthy Affiliate.
Wealthy Affiliate everything from the start. From choosing a high-potential niche, making a website for it, monetizing it with related and useful offers, and driving people to those offers.
It can seem daunting but with the help of a community of other successful affiliate marketers, you'll be able to learn your way to affiliate success.
If knowing about My Traffic Business made you apprehensive about bringing out your cash at the very beginning, Wealthy Affiliate allows you to test the 1st 10 lessons for free to see if it's a good fit for you.
If you want to learn more about what Wealthy Affiliate can do for you, you can head on to this in-depth Wealthy Affiliate review.
What's Your Take?
Were you disappointed to know My Traffic Business gives you just one eBook to learn everything? Did you feel it wouldn't suffice especially for a beginner?
Tell us what you think in the comments below.
Hi I'm IG, nope not a kin of the social media; I've been IG since '93. I'm 1 part writer, 2 parts reader and 3 parts puzzle nerd.