Insurance claims against property agents are surging, according to Mint Insurance Brokers's latest report.
The broker's report, Professional Risk Associated with Property Professionals, emphasised that over the last few years there has been "some of the most challenging trading conditions for UK property professionals".
It said: "Property management claims continue to show consistent frequency, however the most notable development in the last 18 months comes from the surge in claims due to tenants' deposits not being lodged on time and prescribed information being issued incorrectly."
From previous experience, Mint is aware that claims frequency typically increases during an economic downturn. Another contributor is the ongoing regulation of property professionals.
The report added: "We have seen a marked increase in employee fraud and dishonesty claims since 2020, mainly through client money misappropriation."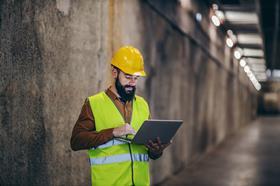 Mint Insurance Brokers operates in the London and the Lloyd's markets. It specialises in servicing the insurance needs of property professionals.
Anticipating claims
Charlie Bending, partner at law firm DAC Beachcroft, said: "In addition to lender claims against valuers, particularly by short-term lenders, we do anticipate claims by aggrieved landlords against property managers [to increase] over the next six to 24 months.
"These are likely to flow from rental default caused by anything from a failure by the property manager to take steps on behalf of the landlord to address maintenance issues to, more likely, tenants being unable to pay rent [or] refusing to pay rent due to their adverse financial situation.
"Having protection from eviction (residential) or protection from forfeiture (business) due to the Coronavirus Act 2020 will only increase landlords' losses, potentially leading to claims that the property manager failed to vet tenants appropriately.
"Once the protection ends, property managers will also need to have the capacity to act swiftly in order to kick-start the process, taking care to adhere to time limits and prescribed steps to avoid making a potential bad situation worse."
Bending specialises in defending claims against property professionals and their insurers.
DAC Beachcroft provided claims data in conjunction with Mint for the report.