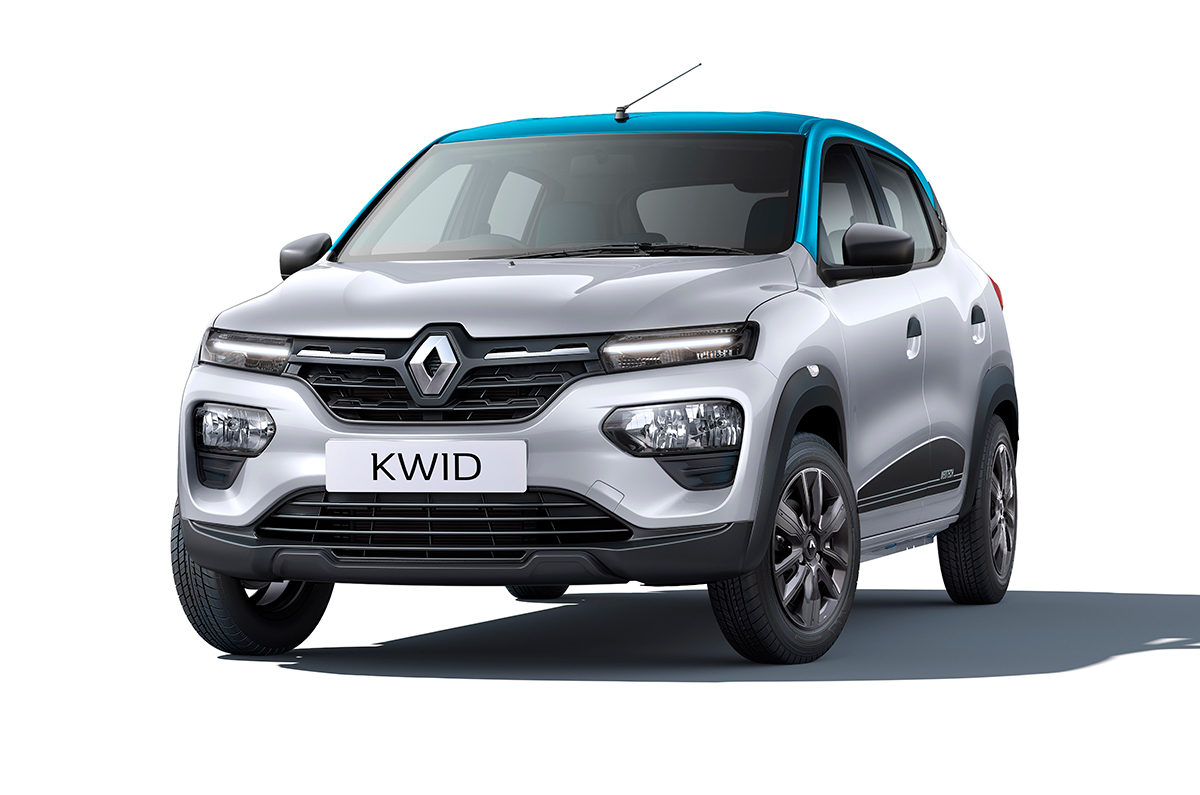 We are bang in the middle of the festive season and chances are you're thinking about getting a small car. What if we told you that you could get an 'attractive, innovative and affordable hatchback for the cost of a short auto/cab ride per day? The stylish hatchback we're talking about is Renault's Kwid, and it costs only Rs 0.29 to maintain per kilometre! And, this isn't just marketing talk.
This magazine's 'Maintenance Cost Study', published recently, has shown that the Renault Kwid is the most affordable car to own in its segment. The total cost of maintaining the Kwid is Rs 0.29 per km for 60,000km, and that makes the Kwid more economical to maintain than all its rivals. This is irrespective of which version you buy.
Floor console-mounted AMT dial, and storage for your mobile with a fast USB charger.
Renault offers two engine options – the 0.8-litre and the 1.0-litre; the latter can be had with an AMT automatic gearbox. All engines are extremely fuel efficient, so you can spend the saved cash on a movie and a nice dinner instead. We know what you're thinking: Budget hatchback? So, it won't have any features, right? Wrong. Keeping in mind evolving customer needs, Renault keeps upgrading the Kwid. Its latest avatar is this, the Neotech Edition. The Renault Kwid Neotech Edition is loaded with tech and boasts some first-in-class features as well.
20.32cm Touchscreen Media NAV Evolution with chrome surround.
What's on the menu? Floor-console-mounted AMT dials with chrome surrounds, 20.32cm Touchscreen Media NAV Evolution with chrome surround that doubles as a rear camera, rear parking sensors, an LED digital instrument cluster, and storage space for your mobile with a fast USB charger, so you're always connected, and a driver-side airbag. The Neotech Edition Kwid comes in two dual-tone colour options – Zanskar Blue and Moonlight Silver, and those snazzy multi-spoke wheels are painted Volcano Grey. There are trendy 3D Decals on the C-pillar as well. The gear lever is also stylised with a chrome surround. The cabin is ergonomically designed and the seats feature a black bolster with Zanskar Blue design fabric and seat upholstery.
Seats feature black bolster and Zanskar Blue cushion covers.
That's one exhaustive list – all the bells and whistles at an affordable price. Why else would over 3.5 lakh customers place their trust in the Renault Kwid?
LED digital instrument cluster is first in class.
WHAT ELSE DO YOU GET?
Standard Warranty of 2 years/50,000km
Optional Extended Warranty ofup to 5 years/1,00,000km starting from Rs 8,082 (for 5Y/100k km warranty coverage)
Renault's Easy Care prepaid maintenance programme that starts from Rs 10,410 (for 3Y/30k km AMC package).