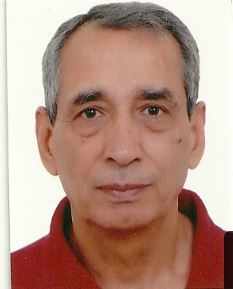 <!–

Uday Deb

–>
The farmers' protest against the Farm Bills passed by the parliament continues despite many rounds of discussions with the government. A discussion throws up a solution if the principle of 'give and take' is followed sincerely by both sides. This seems to be missing in the current discussions between the government and protesting farmers. Today, farmers want the three bills to be withdrawn which means that they have already decided on the outcome of the talks. So, there is no give and take here despite the government agreeing to most of their demands that they had put up initially.
The opposition parties are riding this protest to try and restore their fast-dwindling fortunes that continue to touch new nadirs. Some vested interests are offering their two pennies worth of support to the agitation with a view to gain some visibility for their nefarious designs that range from restoration of Article 370 to reviving the now defunct issue of Khalistan. Then there are the usual suspects that comprise of social activists and liberals who will join any protest against the government. For many of them that appears to be their sole vocation. While the protest leaders have stated very clearly that they have no tuck with such people, their presence at the protest sites is a harsh reality.
Indian history since independence is replete with examples where temporary concessions given at some point of time to help different sections of the society are now seen as fundamental rights. The fact that such concessions impinge on the rights of others citizens does not cut much ice with the beneficiaries. The most prominent example perhaps is the issue of reservations that despite its obvious pernicious effects continues to thrive for last seven decades. The existing agricultural policies with unlimited subsidies that are a drain on national exchequer fall in the same category.
The leaders of the protest are from Punjab and Haryana, two states that were the biggest beneficiaries of the first green revolution of the mid-sixties. The revolution aimed at increasing production of essential food grains to make the nation self-sufficient. The success achieved was because of the joint effort of the establishment and local farmers that resulted in food self-sufficiency on one hand and prosperity of the farming community on the other. Today, average farming house hold income in Punjab and Haryana is 2.5 times more than the national average.
With grain production increasing in other states over the years, the nation would be better served if part of the land in Punjab and Haryana is committed to cultivating other essential commodities like pulses, fruits and vegetables. But that does not suit the farmers as it calls for additional efforts, both in production and marketing, unlike wheat and rice that is dumped at the doors of Food Corporation of India (FCI) which is obliged to buy it. Is it any wonder that today FCI holds buffer stocks that are two to three times higher than the actual requirement? It is this advantage of assured sale to FCI that the farmers in these states do not want to forego. Like the reservation system they see it as a right today instead of working towards the changing needs of the nation.
It may be interesting to view this with a few figures. In 2004-05 Punjab accounted for 13% of total rice produced in the country and in 2018-19 it was 11%. Nationally rice production increased by 40% in this period of fourteen years while the increase in Punjab was only 23%. The story for wheat too follows the same pattern. In 2004-05 Punjab accounted for 21% of wheat produced in the country and in 2018-19 it was 18%. Nationally wheat production increased by 51% in this period while the increase in Punjab was only 24%. These percentages are based on RBI figures.
These figures bring out two important facts. Firstly, the rate of growth of wheat and rice in Punjab and Haryana has not kept pace with the national average. Secondly, other states in the country have increased their production over the years to add to national kitty. This is logical since Punjab and Haryana had taken a quantum jump in agriculture production in the mid-sixties and the scope for increase in later years was limited. Therefore, nation's dependence for food grains in 2020 on Punjab and Haryana is far less than it was in 2004-05. When it comes to other cereals and pulses, it is Madhya Pradesh, Rajasthan, Andhra Pradesh and Uttar Pradesh that account for bulk of the production while contributions from Punjab and Haryana are minimal.
There are a lot of emotional outbursts from many quarters of the protestors that they give food to the country and their sons guard the nation's borders. So, the nation must stand with them in their fight against the Farm Bills. In the seventies and part of eighties Punjab and Haryana had been given the tag of 'Annadata'. But today things are different as the figures in preceding paragraphs show and this tag is perhaps not valid as other states too are contributing in a sizeable manner.
It would have been in fitness of things for Punjab and Haryana to welcome such a development and gradually shift part of their land holdings to other commodities that are still needed like pulses, fruits etc. But it was not to be as MSP and commitment to buy the whole produce are being claimed as a right even if the government does not need it. The farmers find it easier to grow two major crops and then dump the entire produce at FCI's doorsteps at MSP instead of making efforts to grow other crops that would entail different marketing channels.
The other emotional blackmail about their sons guarding the nation's borders too has undergone major changes. Today no one community can lay claim to be the predominant contributor to nation's military. Armed forces of the nation have soldiers from every corner of the country. All of them are doing as good a job as a man from Punjab or Haryana does. It is equally true that unlike the first three decades after independence, today forces have soldiers from both rural as well as semi-rural and urban backgrounds. Any claims that sons of Punjab and Haryana alone are responsible for safety of the borders does ring hollow and amounts to showing disrespect towards soldiers from other parts of India.
Protests are part of a democratic way of life. But then protests have to be for specific injustices and not for perceived injustices or fears. Unfortunately, the current protests fall under the latter category. The list of perceived injustices includes abolition of MSP in due course, exploitation by corporates that includes takeover of farmers' land holdings and fear of being forced to sell their produce at low rates as corporates may dictate prices. Unfortunately, there is nothing in black and white in the bills that points towards such a scenario. On the contrary the government has given a choice to the farmer to opt for the best price between open market and MSP. Government has added many safeguards in the bills that protect farmers' land, ensure timely payments, empowers him to annul agreements at will while imposing many restrictions on buyers to protect farmers' interests.
For decades there have been stories of how middlemen in the existing 'mandi' system have exploited farmers. The entry of corporates is aimed to end this exploitation. Successful corporates treat their vendors and contractors as partners for mutual growth. Corporates' expertise lies in value addition post purchase of the produce and not in farming from scratch. It does not make sense for corporates to start farming on their own.
The fears about lower prices too are unfounded since MSP continues to be valid for commodities covered by it. For other commodities a price will have to be a negotiated that suits both parties. Such a price will depend on many factors like volume of business, availability in the market, competition, quality of produce and so on like any other business. This is where farmers will have to decide what to grow and how much to grow for optimizing revenues from their land. Possibly a few incompetent and inflexible ones may suffer, but the sincere and forward-looking ones will certainly prosper.
Finally, it will be prudent to look at a scenario where hardened attitudes prevent a solution and protests continue. In all likelihood violence and riots will raise their ugly head. The resultant police action will add fuel to the fire. Citizens affected adversely by prolonged blockade of highways will want the government to act against the protestors. This will result in further hardening of attitudes of farmers, their families and supporters back home. Detractors of the government will have a field day. In short, the environment will become conducive for anti-national elements and their sympathizers to exploit the situation. In such a situation the blame will invariably fall on protesting farmers despite their repeated assurances that they have nothing to do with such elements. National interest demands that both, protestors and government, should not to allow such a situation to develop.
<!–
Disclaimer
Views expressed above are the author's own.
–>
END OF ARTICLE