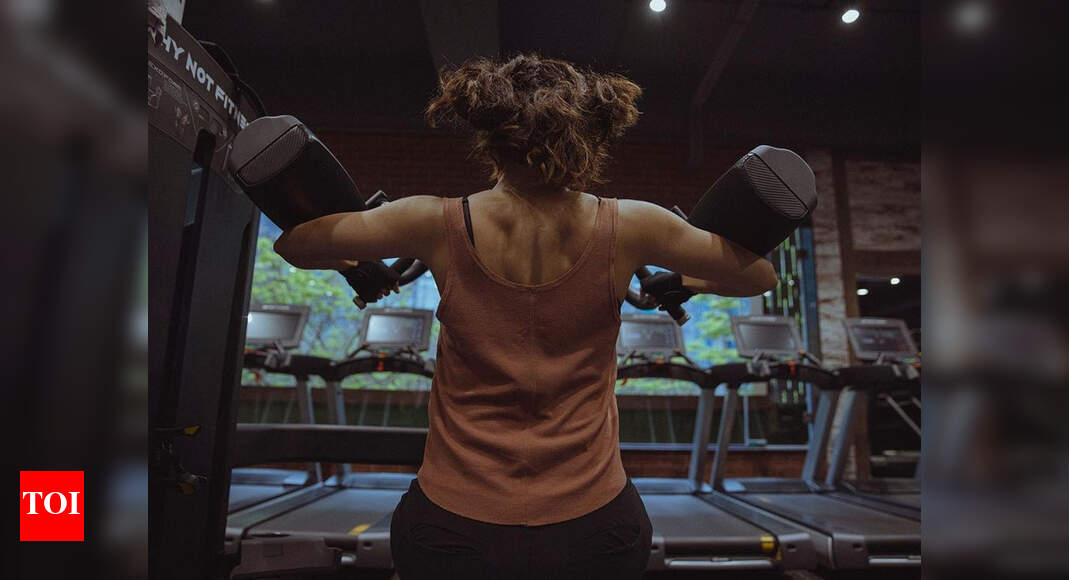 Taapsee Pannu has been sweating it out in the gym as her upcoming films demand a whole lot of physical exercise. 'Rashmi Rocket' features Taapsee in the role of an athlete while 'Looop Lapeta' and the actress shared a glimpse of what prepping in the gym looks like. "Bad hair day in a gym looks like …..#oneMoreRep #RashmiRocket #AlmostThere," Taapsee had posted along with a couple of pictures giving a glimpse of her workout.
In her previous post, Taapsee had revealed how she took the route of a 'holistic health' journey to overcome her sensitivity for dairy products. "There was once a time when I was really sensitive to dairy. The Punjabi me inherently loved dahi and lassi, but I kept avoiding them for a long time. Once I started working with @munmun.Ganeriwal few years back, her ways of holistic health began to work like magic. In a few months, my gut health had restored. Today my diet for #RashmiRocket as she plans, consists not only of ghee, curd, buttermilk but both my protein shakes (whey and casein) are dairy based too! A healthy gut, clearly is the foundation of great fitness. As @munmun.ganeriwal rightly says, a strong gut = a fit body," Taapsee had shared.

Apart from 'Rashmi Rocket', Taapsee will also be seen in the Hindi remake of 1998 German cult classic 'Run Lola Run'.