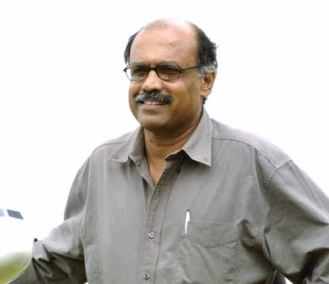 <!–

Uday Deb

–>
(It will be poetic justice and JRD May smile from the heavens)
The news that Tatas have evinced interest in acquiring Air India, after the Cabinet cleared the proposal for its sale three years ago is cheery news. The earlier bid invitations from suitors for the ageing bride drew a blank repeatedly. It is only befitting that the great airline, now decrepit, goes back into the hands of the business house that founded and nurtured it in its formative years.
The government can snatch any jewel from anyone and appropriate it as it did when it nationalised Air India — a few years after Independence — which was then owned by the Tatas, but on the flip side, it cannot unilaterally hand Air India back to them for a negotiated price. The Tatas have to participate in a bid to earn back what was taken away from them. That is a cruel irony.
JRD Tata was respected as a visionary business leader and was revered for his humanitarian and charitable work through the Tata Trusts. He was also looked up to as an intrepid aviator, and as the man who built a great and endearing airline with a huge national and international network.
JRD was India's first licensed pilot in 1929. He also flew the first commercial flight in 1932 that was carrying airmail from Karachi to Madras via Ahmedabad, Bombay, Pune, Kolhapur, Bellary and Bangalore, in a single-engine tiny three-seater unpressurised de Havilland Puss Moth. This was the beginning of Tata Airlines that was eventually renamed Air India in 1946 when it became a public limited company. Air India is still a jewel, though jaded.
If the government acts with prudence and transparency, it can still unlock its true value and potential. The bidding must be through a global, open and transparent electronic tender instead of sealed covers which is not transparent and always suspect. The shortlisted bidders must first deposit the reserve price in an escrow account and the bid must close within 6-8 hours of commencing. The auction should be an open one where each bidder can increase the bid price after viewing the offer prices of other bidders. That's how the Tatas themselves won the Corus Steel bid. As Air India is not listed, this is the best way for price discovery.
But to get the highest valuation, the government should get the tender process analysed through globally respected consultants who have track record in helping governments privatising global national carriers like British Airways, Lufthansa and Quantas and hold pre-tender meetings with shortlisted bidders after receiving the final applications for EOI (Expressions Of Interest.) This is the key to realise maximum value.
If the government makes it a zero-debt company with only operational assets for sale, offers 100 per cent equity which assures total management control and non-interference by politicians and bureaucrats ( which has been the bane of the airline till now ) and offers complete freedom to the successful bidder to retain only the minimum number of employees needed per aircraft, and assurance that the government will compensate employees laid off and if it facilitates a level competitive playing field, then Air India will be an attractive proposition for receiving more applications to increase competitiveness in the bidding, with a minimum reserve price. The reason why zero debt offer is important is because the asset value of many high value purchases and leases of aircraft's are suspect and have to be renegotiated with the lessors who have leased the aircraft and many purchases may have to converted to sale and lease back. The government can not deny this as it has itself ordered a CBI investigation on many of the aircraft deals and on actions of former top management of Air India officials and concerned aviation ministers of the time , including serving notices on sellers and lessors of aircrafts. So a condition of taking over the extant high debts of aircrafts may may not fly with bidders. While debts are determinate asset values are indeterminate.
A global network to key destinations, slots and space in prized international airports, a massive national network, with hangars and engineering backbone and infrastructure, trained engineers and flight crew, benefits of bilateral rights and assurance of continued protection of those rights — as was done when airlines like British Airways and Lufthansa were privatised — huge aircraft orders in place with delivery timelines, a topline of Rs 26,000 crore, which can be doubled with better management in a couple of years as both occupancies and revenue per seat are low, and an inexhaustible customer base with rising income, Air India can get a valuation of around Rs 50,000 crore, which is the current debt levels of the national carrier. You only have to look at the market capitalisation of IndiGo, pegged around Rs 43,000 crore, which has almost zero assets.
Tatas are probably the only group that has the vision, leadership depth, management skills, wherewithal backed by a war chest, the capacity to raise that kind of capital, and that can match, to be able to compete with and win the bid against global giants in airlines, be it Emirates, Etihad or British Airways.
Tatas have the global exposure, appetite and stomach for that kind of entrepreneurial risk. And with Ratan Tata still active at the conglomerate, and back at the helm of the Group and a keen aviator who's passionate about airlines, the stars are aligned to bring Air India back into the family. Such an acquisition is full of challenges and fraught with risks but it's a worthy effort. That will be good for Air India, its employees and the consumer. The government can make amends and redeem itself.
That will be crowning glory and a fitting tribute to JRD, who can at last smile down from the heavens.
<!–
Disclaimer
Views expressed above are the author's own.
–>
END OF ARTICLE