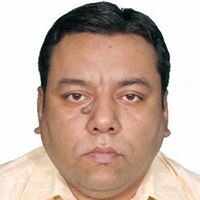 <!–

Uday Deb

–>
Today after 4 years of demonetization it is low probability to earn black money
Several media views have said no black money has been reduced by demonetization move. This is wrong. Demonetization has removed 15% of black money held in cash.
It was said that 86% of money supply was restored or white money or 500 and 1000 rupee notes that returned to the RBI on that time. And the rest were other denominations of notes which were not black money. So many people have argued that no black money was unearthed.
But one should analyse correctly that this 86% of money supply is already recognized by the government as white and no educated person is arguing with this. This money is the currency in circulation or M3 as per RBI.
As per Arthakranta, a thinktank, 2-3 times of GDP of India is black money. GDP of India is $ 3 trillion or Rs 210 lakh crores and so
black money is Rs 600 lakh ccrores. Of this 15% or Rs 30 lakh crores which was held in cash in houses and other places have been removed. This is praiseworthy of the BJP government and the critics should do their calculations right.
This is only the tip of the iceberg. Another important source of black money is real estate or Benami properties. Benami properties mean properties which are purchased in others' names. So a person was purchasing several properties using black money. The BJP government had passed the Benami Amendment Act in 2016 to stop this fraud.
After this in the next 1.5 years Rs 4300 crores of black money through benami transactions has been unearthed. Add to this about 20 or 25% of real estate deals are in cash black money. This is about Rs 3000 crores as real estate market value is Rs 12000 crore. This too has been stopped.
So lot of black money from real estate too has been removed.
Next comes gold. The government has come up with a Gold Amnesty scheme to prevent black money in this asset. This is similar to Voluntary Income Disclosure scheme to tap black money in income taxes.
Again any cash transaction above Rs 2 lakh demands PAN number. So any large cash deal won't be able to generate black money.
Also GST which came into effect in 2017 has been successful in removing black money generated by businesses.
And finally government is brainstorming to come up with laws to unearth black money stacked in Swiss banks by corrupt Indians.
So the government should come up with effective laws to remove the evils of black money from the Indian economy and ethics should triumph over corruption. Thus 1-1.5 times of GDP of black money has been removed and the residual value of GDP which is another 1-1.5 times of GDP and is black money should be abolished.
<!–
Disclaimer
Views expressed above are the author's own.
–>
END OF ARTICLE