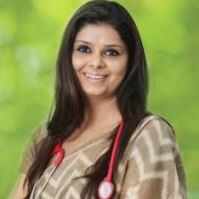 <!–

Uday Deb

–>
Infertility, a silent epidemic that affects about 10 to 15 per cent of the Indian population, has been defeated to a great extent by a scientific marvel termed assisted reproductive technology (ART). It encompasses a host of techniques, such as intracytoplasmic sperm injection (ICSI), intrauterine insemination (IUI), zygote intrafallopian transfer (ZIFT), and gamete intrafallopian transfer (GIFT), among others, and not only require cutting-edge technologies but trained experts who can use them as per the need of the couples hopeful to become parents. Artificial intelligence has disrupted all aspects of medical science ranging from managing medical records to analysing images and scans and assisting doctors to develop treatment plans, and is increasingly becoming important with every passing day. Like in other fields of medicine, artificial intelligence can play a critical role in ART and reproductive medicines in general, especially in the areas such as assessment of ovarian reserve parameters, embryo evaluation and selection, and sperm selection. 1 It is also being tested for automatic embryo cell stage prediction, automation of follicle counts, and prediction of live birth, in addition to developing improved stimulation protocols. This is independent of AI's capability to sift through enormous datasets of patient characteristics with various treatment outcomes with an aim to provide precise, patient-centred treatment.
AI applications in assisted reproductive technology
Quality oocytes and sperms are the most important ingredients of a successful ART process and AI can help practitioners identify the right candidates in a lesser time. Studies have found that currently, the pregnancy rate per retrieved oocyte is about 4.5 per cent, 2 a fact that underlines the importance of getting better insight into the oocyte developmental competence, new biomarkers that will help predict oocyte quality and select the optimal egg for IVF. All this will become important in devising new strategies to improve IVF success rates following ways that are both non-invasive and cost-effective. The other important component of a successful ART pregnancy is the sperm, and analysing its quality and motility helps in deciding the right technique for that couple. The computer-aided sperm analysis (CASA) systems, used for this purpose currently, cannot function optimally mainly due to lack of objectivity in the manual evaluation of the sperm morphology and the varying degree of laboratory competence. Having an AI-enabled platform can help in gaining more precise and objective results, even in cases of idiopathic male infertility that comprises one-third of all infertility cases globally and which the current framework of examination fails to assess. AI can also help experts get better insight into the interplay of physiological factors such as hormones and ejaculate volume with lifestyle and environmental factors such as smoking and pollution.
Embryo selection is the next most critical stage of pregnancies achieved through assisted reproductive technology. The viability of the embryo plays a decisive role in maximizing pregnancy rate and optimizing IVF treatments. At present, the embryos or oocytes are selected through a non-invasive visual examination observing their morphology and dynamic development during the blastocyst stage, which makes the evaluation and the final success subject to the experience and expertise of the concerned embryologist. However, a team of investigators at Weill Cornell Medicine and NewYork-Presbyterian has successfully identified whether a 5-day-old in vitro fertilized human embryo has a high potential to progress to a successful pregnancy. They were able to get a high degree of accuracy in their findings using artificial intelligence. 3 In the age of preimplantation genetic testing for aneuploidy (PGT-A), AI-driven systems can help analyse the impact of mosaicism (the presence of two or more cells with different genotypes in one individual who has developed from a fertilised egg).
AI can help create standard of ART services and quantify results faster
The two biggest arguments against assisted reproductive technology are lack of reliability of results and sky-high cost. It will also address the errors caused by the subjective interpretations followed now and help standardise the protocol for ART services. Despite the high upfront cost, deploying AI in the framework of assisted reproductive technology can help establish a functional, quantifiable, and reliable prediction model. In turn, this will increase dependability, cost-effectiveness of the fertility services even as providing individual-oriented and precise treatment. There are challenges in implementing AI and related concepts such as machine learning and natural language processing but as a hub of global fertility treatment providers, they should not deter India from exploring the new frontiers. India's robust information technology sector must undertake serious ventures that can help in early disease prediction and diagnosis, as well as treatment and prognosis evaluation. As India gears up to overhaul its healthcare delivery system and digitise it under the National Digital Health Mission (NDHM), it must consider incorporating artificial intelligence more widely into all aspects of healthcare.
<!–
Disclaimer
Views expressed above are the author's own.
–>
END OF ARTICLE