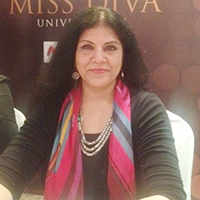 <!–

Uday Deb

–>
Reality may never match up to fantasy, but it is definitely enriched by it!
"Let me give you some advice. If you haven't done it yet, don't. I have tasted both the fantasy and the deed. The fantasy is way more piquant!" Paul Spector, serial killer, advises young cop Tom Anderson on the matter of sleeping with his superior, Detective Superintendent Stella Gibson in the Irish-British crime drama The Fall.
Fascinating advice, one that highlights the impossible gap between fantasy and reality. Amazing how we are able to cook up and revel in scenarios that are far sharper and more piquant than reality ever is. Unlike dreams, which happen in deep sleep, fantasy is our imagination at play during waking hours. It mostly stems from our desires, which may or may not be achievable. We give full free rein to our imagination in fantasies to create delightful scenarios. Fantasy fulfills a deep need and is an important coping mechanism.
We weave fantasies all the time. The other evening a friend and I laughingly acknowledged that our self-image is often at variance from – and of course far more complimentary than — the reality that stares back at us from a photo or video! Isn't fantasy a wonderful thing? Most successful marriages are based on fantasy, each partner weaving his or her own version of reality — and where the twain meet, happiness occurs!
Children understand the world and concepts of right and wrong, of good and bad, through the fantastical, allegorical tales we create for them. They play pretend games and it is through these flights of fantasy that they first learn to deal with emotions such as love, hate, fear, envy, horror, empathy, justice and fair play within a secure atmosphere, before facing life.
Fantasy plays a much more vital role than we give it credit for. We know that all literary, musical, theatrical or artistic endeavours begin inside an artiste's imagination. But going beyond, far from being antithetical to technological advances or scientific discoveries, fantasy is the very foundation of innovations in these fields as well. After all, how can you create something that you have not imagined? Had Newton not allowed his imagination free play at the falling of an apple, would he have speculated on the nature of gravitation? Had Archimedes not allowed fantasy a free run in his bathtub, would he have come up with the physical law of buoyancy? Einstein actually acknowledged fantasy as more meaningful to him than any talent for abstract or positive thinking!
In a world where technological leaps help us achieve the impossible and science helps us understand the previously inexplicable, it is important to keep a bit of magic and the fantastical alive. That perhaps is the reason for the surplus of fantasy literature that floods the market, both for children as well as adults. It is all very well to know and understand everything, but humans do have a deep need to flirt with the unknown, the inexplicable and the dangerous. When all reality seems explained, fantasy is the flight that takes us to these mysterious realms!
But for the gift of fantasy, we would all have a very limited and banal existence…
<!–
Disclaimer
Views expressed above are the author's own.
–>
END OF ARTICLE