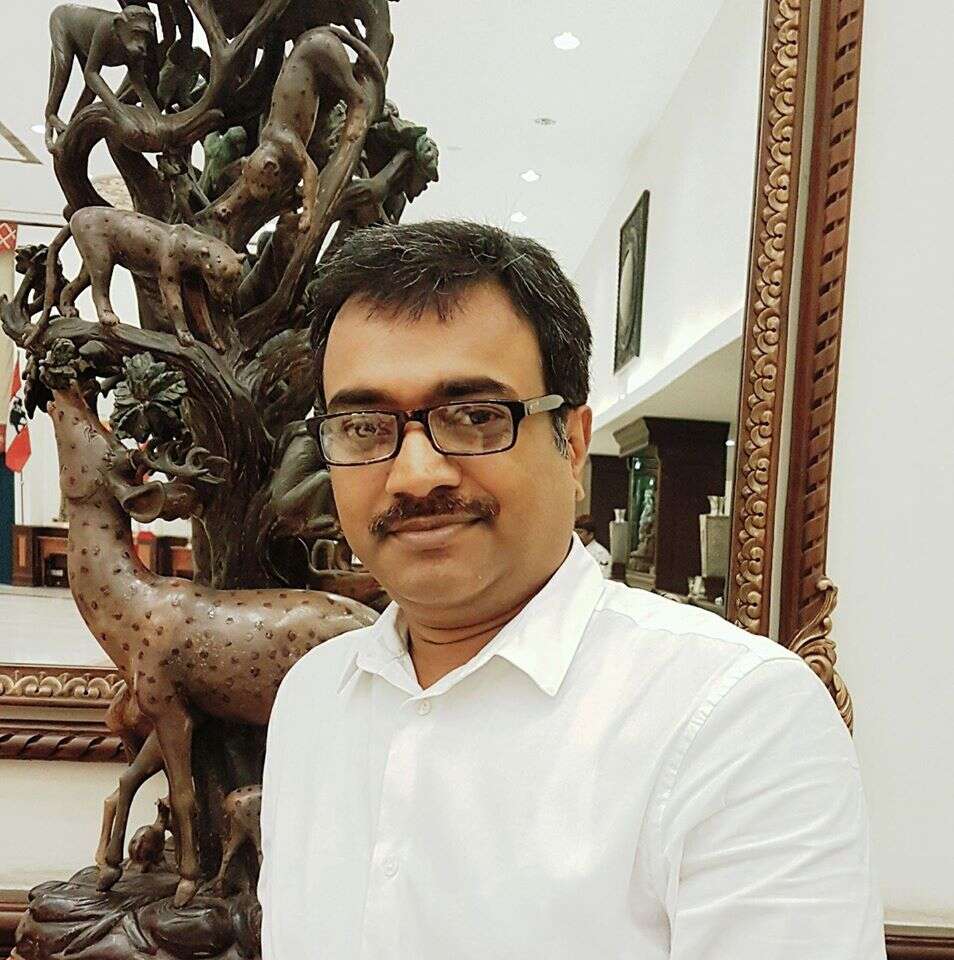 <!–

Uday Deb

–>
Biharis yearn for progress, as much as anyone else, and vote for it as well. You can't lure them, you can't fool them. That's the simple message of the 2020 Assembly election, the results of which have cemented the grand vision of CM Nitish Kumar. It has reaffirmed Kumar as the architect of New Bihar, which stands on the foundations of peace, equity, and progress and poised for the next critical leap.
The New Bihar is no more a laggard state. It is aspiring to be a role model of holistic development – socially, politically and economically. Bihar is now in a different league, aligned with a new thought process – vibrant and forward looking – which is best attributed to diligence, and focussed hard work done by Chief Minister Nitish Kumar in the past 15 years. This New Bihar an antidote to the Old Bihar, that was synonymous with all-pervasive decay.
The road ahead for New Bihar is clear – the foundation built in the last 15 years is a fine take off ground to take the state further ahead on the path of progress, and modernization with a focus on skilling and industries, youth mobilization, job opportunities, agro industries and improved access to health and education.
There is a guiding force behind Bihar's transformation and that is the vision of CM Kumar. Assiduously, he has lifted the state from the morass of backwardness and pervasive chaos to a new dawn of development. The animosity and perennial tussle between haves and have nots has now been converted into a happy social bonhomie and a tool for inclusive development. Those who have seen, and been through the chaos of the past, can relate well with the order of the present. It would be no exaggeration to say that what we have witnessed in last 15 years has been nothing less than a monumental metamorphosis of Bihar, a state once notorious for caste-based exclusion and criminal discriminations, brazen nexus of crime and politics, institutionalized corruption, persistent decay of institutions, and extreme apathy to sufferings and misery of people. The malaise of casteism, even though evident, fails to supersede development. This is unlike in the past, and quite an impressive turnaround, given its severe grip over political and ruling class.
The consistent focus of Kumar has led the state and its people to recognize and resonate development as the buzzword even as old habits, norms and a corrupt culture that all acted like termites are passé now. The basic layout for taking the state out of the old framework had to be altered – strong law and order and effective administration being the most vital tools. For faith of investors this was a sine qua non, and it's amply visible that Kumar's 15-year-long regime has enhanced people's faith in the system.
Unlike in the past, the government is working with a multi-pronged strategy. The foundations have been strengthened. The rule of law is back on track. Electricity, road, schools, colleges and health facilities are not only visible but are also making a critical difference in people's lives. There is an effective implementation of affirmative measures to ensure that no one is deprived of developmental benefits. Women have been empowered in more ways than one. Through their participation in Panchayati Raj Institutions (PRIs), they are making their yeoman's contributions to rural development. There is a ubiquitous resilience in the state's overall ambience.
The state, which used to be notorious for its potholed roads or no roads in most areas, today boasts of 27,000 km state highways and district roads and 96,417 km of rural roads, all accomplished in the past 15 years. Bridges have enabled better access for people all over the state. Bihar is now a power surplus state and villages have electricity supply. There is hardly any area in the state which does not get 20 hours power supply. The piped water supply scheme – Har Ghar Nal Ka Jal- has given reasons to scores of people to celebrate. Enrolments rates have shot up, drop out rates dropped. People have hassle-free access to primary, secondary and tertiary health facilities. All this has poised Bihar to log double-digit growth thanks to systemic reforms, robust governance, social mobilization, and assets which have been created.
However, development is a dynamic process. It is critical to maintain the pace and keep adding value and verve to the process for which transparent, inclusive and democratic leadership is required. It is an important cog in the wheel of Bihar's makeover process which Chief Minister Kumar has crafted so diligently in the past 15 years. There is no scope for complacency and sitting on laurels. Bihar is now a land of opportunities but the State has never ever seen the drought of challenges as well. During the past 15 years, Nitish Kumar has not only performed but has also seen and holistically understood Bihar's socio-political and economic dynamics, which will drive the State further on the road to development.
The path the state needs to take now on is amply visible. The agriculture success story – and one has heard recently how Bihar has surpassed national average growth rate and has been an engine of growth for the country – needs to be replicated in other areas as well. Through its highly motivated workforce, who have shown remarkable competence elsewhere in the country, the state can bring agriculture-like transformation in agro-based industries, cottage industries and manufacturing sector. There is certainly a need to bring foreign direct investments (FDIs) and bolster domestic investments to give a boost to the manufacturing sector with a focus on micro, small and medium enterprises (MSMEs). Bihar has a huge potential in the food processing sector as the State produces fruits, vegetables and other edibles in abundance, which can be processed. Services sector remains untapped. Educated and motivated youth are yearning for new-economy jobs such as call centers and backend operations, where Bihar can take a distinct edge over many other states. The manufacturing of farm equipment will open a flood of job opportunities and add value to farming as well.
A lot needs to be done in the field of health and education, two areas which are so close to the heart of Nitish Kumar. Bihar is majorly inhabited by poor, and lower and middle class people. Affordable health and education facilities are the need of the hour. Further upgradation of district and sub-divisional hospitals, fine-tuning of primary and secondary health centres is on the agenda of Kumar. Similarly, a lot needs to be done in the field of school and higher education, though remarkable progress has been made in the past 15 years.
Last but not the least, Nitish Kumar has been very particular about resource mobilization. Bihar is not a cash rich State, but the sustained efforts in the past 15 years have made a lot of difference. Plugging loopholes in tax mechanisms and streamlining of revenue collection has further improved the State's financial condition. The optimum utilisation of resources and restricting unnecessary expenses have ensured there is no dearth of funds for development and welfare schemes. Bihar's budget has increased eight times, only to touch Rs 2,11,761.49 crore in 2020-21 from Rs 23,885 crore in 2004-05, which is a case in point on how upward has been the State's financial odyssey in the last 15 years under the stewardship of Kumar.
The New Bihar is all set to shine.
<!–
Disclaimer
Views expressed above are the author's own.
–>
END OF ARTICLE